The SEC requires companies to list greenhouse gas emissions and climate risks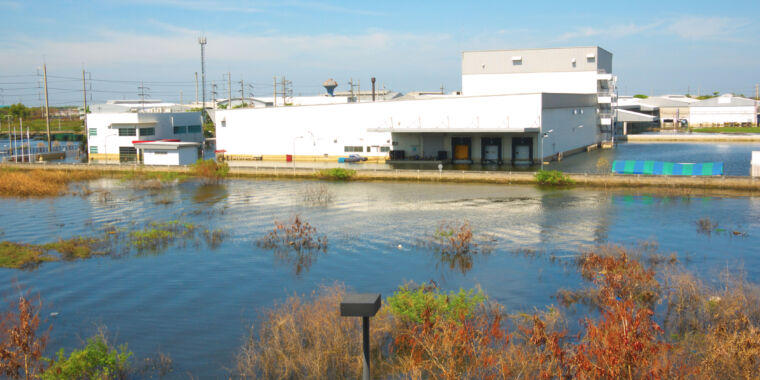 On Monday, the US Securities and Exchange Commission (SEC) announced new rules on weather risk disclosure for companies listed on US-based stock exchanges. These rules are meant to give investors a clear idea of ​​how companies manage current and future challenges due to climate change and efforts to reduce greenhouse gas emissions. Rules for public comment will soon be published in the Federal Register. The final version is expected later this year, and litigation is expected to begin later.
In the announcement, SEC Chair Gary Jensler said the new rules meet the organization's goals. "Our main deal in the 1930s was that investors had to decide what risk to take," he said. Typically, risk disclosure occurs in the necessary formal filing that companies do with the SEC, such as quarterly financial statements.
Some companies disclose their risks voluntarily, but the absence of standards gives them significant leeway on what to disclose. And many other companies choose not to disclose anything related to the weather.
The proposed rules have two components. A company focuses on the direct risks posed by climate change, such as rising oceans or rising weather. The company must disclose the policies to manage these risks, the costs imposed on the company, and "any known weather-related risks that have affected or are likely to affect the registrar's policy, business model and approach."
The disclosures would also include information on the company's greenhouse gas emissions, which have the potential to make economic changes as countries begin to put a price on carbon emissions. The SEC will require companies to disclose directly the emissions from their activities, including activities related to their power supply. Each company will also have to disclose emissions related to its supply chain and "downstream activities of its value chain". This will include emissions related to things like sending products to customers.
These rules will take effect in the next four years, and small companies will be freed from some of the more complicated disclosures.
The general outline of the rules seems sensible. Our global warming poses no threat, and some countries have already set prices on greenhouse gas emissions, putting some industries at greater risk than others. But under the current system, investors may be left in the dark about these risks or struggle to understand the different methods of their account.
Still, there will be legal challenges if the rules apply. Opponents are quoted in the Reuters report as arguing that the rules are outside the SEC's purview, otherwise there are better, less intrusive ways to describe climate risks.