Pratap Singh Rathod : Founder of Fantasy Prediction for Free has an Unmatched Love For Cricket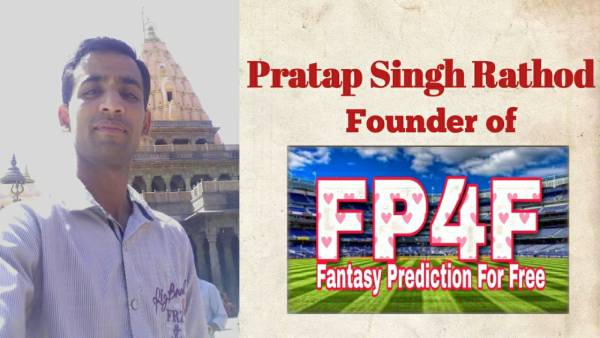 Pratap Singh Rathod has dedicated his life to cricket. He runs a YouTube channel – Fantasy Prediction For Free where he discusses fantasy cricket leagues in great lengths and seamlessly blends the two worlds of cricket through team analysis, stats, Insights, record, predictions and strategies.
Fantasy sports platforms like Dream11 and MyFab11 have quickly become popular. And users flock to channels like Fantasy Prediction For Free so they can benefit from expert advice and make their team the best one and raise their probability of winning.
As we all know, in fantasy cricket a user makes an imaginary team with names of real players. Whenever the real players score in real life, the runs and penalties they gather is reflected in the imaginary team. Because of this element of risk – where we don't know how the players will perform and this uncertainty, we come to love fantasy sports and to win with skills instead of luck, people seek Rathod. His content revolves around player analysis, probability analysis and predictions and winning strategies. He also has a telegram channel where he does daily analysis with real-time news, updates, and exclusive insights. Having such an abundant resource of knowledge at their disposal is a great win for Dream 11 and MyFab11 enthusiasts.
Rathod says, "The thing that draws us into sports is its whole encompassing nature. Emotions already run high because of our attachment to cricket but having fantasy cricket platforms deepens this bond further because it introduces a personal stake in the game. People look at all aspects of the game with a newfound understanding and want to know more about player improvement – it feels heartwarming to see this renewed interest towards cricket. People come to me to learn new things and I'm glad I've been able to contribute to cricket through love and knowledge.".