The Rolling Plate's Self-Defence Camp Empowers Young Girls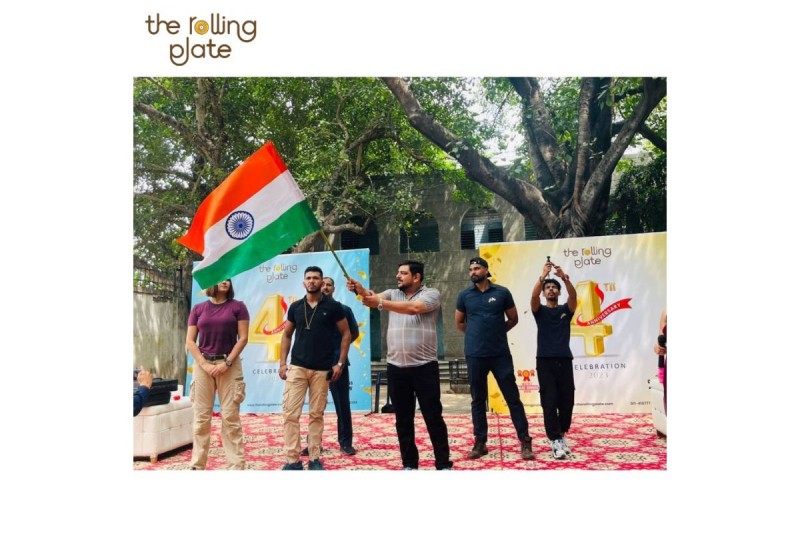 New Delhi (India), August 29: In a powerful display of commitment to women's safety and empowerment, The Rolling Plate, a pioneering cloud kitchen franchise, celebrated both its fourth Foundation Day and India's Independence Day by taking a significant step towards fostering self-reliance among young girls.
Under the visionary leadership of founders Jahaan Khurana and Divy Kohli, The Rolling Plate orchestrated a self-defence training camp that brought together over 400 schoolgirls at the Kingsway Camp in New Delhi. This initiative, aligned with the ongoing Azadi Ka Amrit Mahotsav celebrations, aimed not only to commemorate the spirit of Independence Day but also to equip young girls with essential self-defence skills that can bolster their self-confidence and ensure their personal safety.
The founders, Jahaan Khurana and Divy Kohli, viewed The Rolling Plate as more than just a culinary venture; it was a platform to make a positive impact on society. In light of the growing concerns for the safety of girls and women, they saw a pressing need to launch an initiative that could make a difference. "We recognized the escalating concerns regarding the safety of girls and women in our society, which propelled us to launch this significant initiative. Through the provision of self-defence training to 400 girls in New Delhi, our goal is to create an environment of safety and empower these young girls with confidence that will resonate throughout their lives," shared Jahaan Khurana, Founder of The Rolling Plate.
The self-defence camp was meticulously designed to blend psychological and physical training, thereby arming the participants with the skills necessary to navigate challenging situations. Divy Kohli, co-founder of The Rolling Plate, commented, "While we are engaged in a myriad of activities, the prevailing circumstances and the unfortunate rise in violence against girls and women compelled us to take a proactive stance towards women's safety. By imparting self-defence skills to these young girls, we not only enhance their personal security but also diminish their reliance on external assistance for their safety."
The remarkable success of this inaugural self-defence camp for school girls sets the stage for a sequence of future initiatives. The Rolling Plate envisions expanding the scope of its self-defence training, aiming to introduce a series of initiatives that will contribute to a secure and empowered future for women.
As India's premier cloud kitchen franchise, The Rolling Plate has etched an inspiring journey of success, consistently setting new benchmarks. Notably, their commitment extends beyond culinary excellence; the franchise is dedicated to championing causes that embrace environmental sustainability. With a strong resolve to make positive contributions to society and foster national progress, The Rolling Plate is also actively engaged in generating increased employment opportunities.
This self-defence training initiative, undertaken on a day of dual celebration, stands as a testament to The Rolling Plate's ethos of transcending business boundaries and creating a profound impact on society.