The Most Important First Step In Self-sufficiency is Growing Your Own Food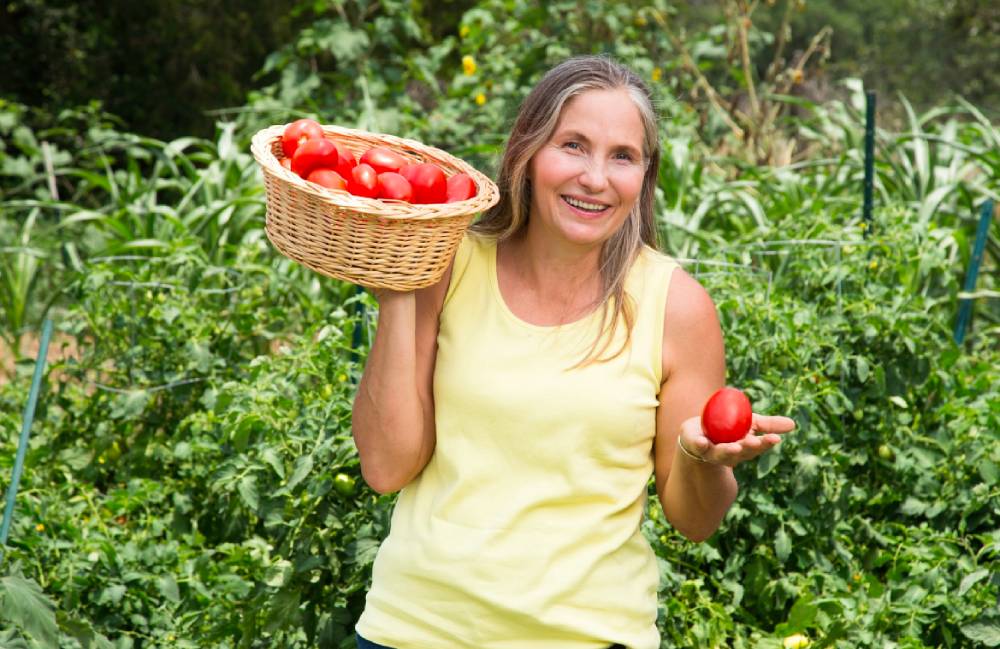 If you have the ability to cultivate and harvest your own food, you will never have to wonder whether or not there will be enough food for you to eat. When the shelves of the grocery store begin to seem empty, when shortages become more and more frequent, and when prices climb to the point where they are no longer reasonable, you won't be affected because you are growing your own food. People's interest in gardening and small livestock, which may have begun as a pastime or as a means to enjoy fresher meals, is increasingly becoming a priority for them. In order to make your gardening efforts more focused on your own personal sustainability and self-sufficiency, you will need to adjust both your planning and your mentality.
It goes without saying that growing food is not reserved just for seasoned gardeners. Everyone has the ability to cultivate their own food, and they should. There is no question that there is a learning curve involved, yet all you know is the result of prior learning experiences. What better things to master than abilities that might make the difference between life and death?
Growing a survival or self-sufficiency garden, as explained by Marjory Wildcraft, founder of The Grow Network and an expert in growing gardens in residential settings, implies that you are approaching the activity with more purpose and more of a focus on the end result. You are investing resources, such as time and money, into your garden, which has taken on a more significant degree of importance today. In the paragraphs that follow, we shall get an understanding of how cultivating your own food is the first step toward achieving self-sufficiency.
Challenges for the beginners
In comparison to gardeners of previous generations, today's gardeners confront a different set of obstacles. It may be challenging for most Millennials to cultivate edible garden plants due to the fact that the majority of them reside in metropolitan areas and rent rather than own their houses. This makes it more challenging for them to obtain enough space and sun exposure. The food that these gardeners produce must either be grown in their own homes or, if they are fortunate, in communal gardens.
The generation gap manifests itself not only as a difference in property ownership but also as a difference in the rate at which wealth is accumulated. Even though they earn substantially less money than any generation that came before them, Millennials are the ones who are bearing the expense of inflation, which includes the cost of food. The same is true for composting, which, when restricted to an interior environment, is subject to size restrictions. A food system that is really circular is still a pipe dream as long as state or local governments do not pass laws requiring composting to be included in municipal trash management.
Growing your own food will lead you to self-sufficiency
When the outcomes are important, you need to approach your work with careful preparation and forward thinking. You need to be nourished and supported by the outcomes. Therefore, this indicates that you need to make preparations for items that can be cultivated in sufficient quantities, stored for use during the off-season of the garden, and that will offer you both nutrition and a sense of accomplishment. They have to have nutritional value and also be meals that you like eating; they have to be foods that both you and your family will consume. Perform the necessary calculations before beginning the planting process in order to calculate the quantity of each crop that will be required to get you through the year.
Follow Marjory Wildcraft's advice to become self-sufficient
Marjory Wildcraft's vision for self-sufficiency led her to start The Grow Network, https://thegrownetwork.com, which is the largest online network of people becoming self-sufficient. She educates members of her community on how to cultivate their own food with the least amount of work possible. She is aware that everyone needs fundamental instruction in order to get familiar with the process, and as a result, she has made these lessons available to everyone by providing videos and suggestions on growing food at home.
Over a million of The Grow Network's subscribers have become self-sufficient gardeners as a direct result of Marjory's teachings. In addition to that, she instructs students on how to turn their culinary passion into a profitable business by marketing and selling their creations. Marjory is certain that if more people are educated about the advantages of cultivating their own food, it will help them achieve self-sufficiency, and, as a result, they will be able to lead a life that is healthy.
You need to get the book on modern self-sufficiency
Marjory is the author of the best-selling book The Grow System: The Essential Guide to Modern Self-Sufficient Living – From Growing Food to Making Medicine. And she was the focus of a story that was awarded the Reuter's Food Sustainability Media Award. She is named in Who's Who in America for having inspired hundreds of thousands of backyard gardens and she has been featured by National Geographic as an expert in off-grid living. She also presented the Mother Earth News Online Homesteading Summit.
You can easily get started with a free webinar that Marjory offers titled "How to grow lots of food in a grid down situation even if you have no experience, are older, or out of shape" at www.BackYardFoodProduction.com