The Lava Brand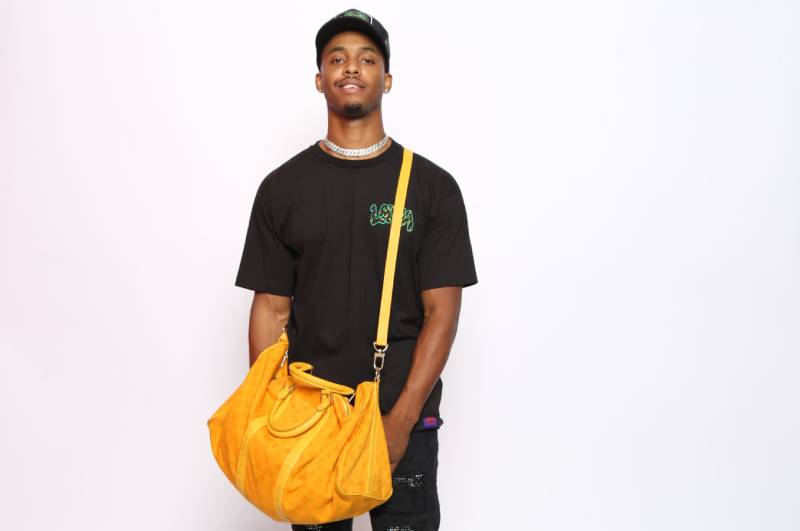 Entrepreneur, artist and a man of his brand… Meet Lava Bentley from L.A . After starting Lava Street Wear and Lava Exotics it only made sense that his artist name became Lava Bentley to bring the Lava brands full circle with the gaining popularity and notoriety of Lava Street Wear and Lava Exotics.
Lava's growing brands have caught the attention of celebrities and entertainers such as Amber Rose, Adam22, NLE Choppa and even Hip-Hop legend, Snoop Dogg (seen photographed with Bentley). It's easy to see why these celebrities would be drawn to the Lava brand as it embodies great music, great fashion, and great weed. A holy trinity and one-stop-shop for your entertainment and nightlight needs.
The hard work of Lava Bentley has allowed him to take the Lava brand across the country and internationally as an entrepreneur and independent artist! It's clear to see that he is in full control of his future and that nothing is going to stop him from becoming a household name. We'll soon be listening to Lava, wearing Lava and smoking Lava. This trio of music, fashion and exotic weeds are the perfect growing trifecta that most major artists wish they could capture and that most entrepreneurs can't manage to balance.
Be sure to check out Lava Bentley's latest music video '2Mar' on YouTube and you can also listen to Bentley's catalog of music on all streaming platforms.
Websites:
Instagram: @LavaBentley
Fashion: LavaStreetWear.com
Exotic Weed: https://t.me/lavaforinia
Spotify: https://open.spotify.com/artist/2AkcJufBVOzs8FHT145TJr?si=quaTVGsfSXeUNw-GvH8znA
Youtube: https://www.youtube.com/channel/UC5FuROaHLCaixAJkOf4mYkw