A woman quits Bollywood after Bigg Boss 16 joins Sajid Khan: There is no respect for women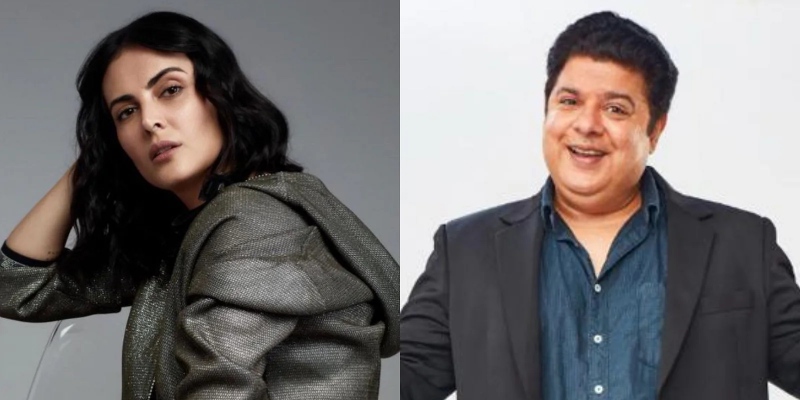 Mandana Karimi has stated that she no longer wants to work in Bollywood in response to Sajid Khan's participation on Bigg Boss 16. To learn more, continue reading.
Sajid Khan's presence in Bigg Boss 16, which is hosted by Salman Khan, has drawn a lot of criticism. A number of celebrities and some viewers have expressed their unhappiness about the Housefull director being on the well-liked reality show.
For those who are unaware, Sajid was at the centre of a #MeToo issue whereby Mandana Karimi and other women accused him of abusing his position and influence. Mandana has now said that she no longer wants to work in Bollywood after he was invited into the Bigg Boss house.
Mandana criticised the entertainment industry as a place that doesn't respect women in an interview with a portal. Mandana, a former Bigg Boss contestant, also admitted that she no longer attends auditions and that she no longer wants to work in Bollywood.
"To be quite honest, I'm not shocked to see him back in the news. For most people, life has taken on the feeling of burying my head in the sand. Who cares if I will gain from it and profit from it? That demonstrates why the MeToo movement failed to have a significant impact in India and many other nations, Mandana told the Hindustan Times.
She continued, "It does make me feel sad." as she further expressed her feelings. To be honest, that is also the reason I have not worked for the last seven months. I am not working anymore. I didn't go to any auditions. I don't want to work in Bollywood. I don't want to be involved with an industry where there is no respect for women."
Talking about what she wants to do after quitting Bollywood, Mandana said that she is still trying to figure things out.
While there has been an outrage on social media over Sajid joining Bigg Boss 16, several celebs such as Kashmera Shah have come out in his support as well.