The first step to running a business- The Johnson Foundation of Florida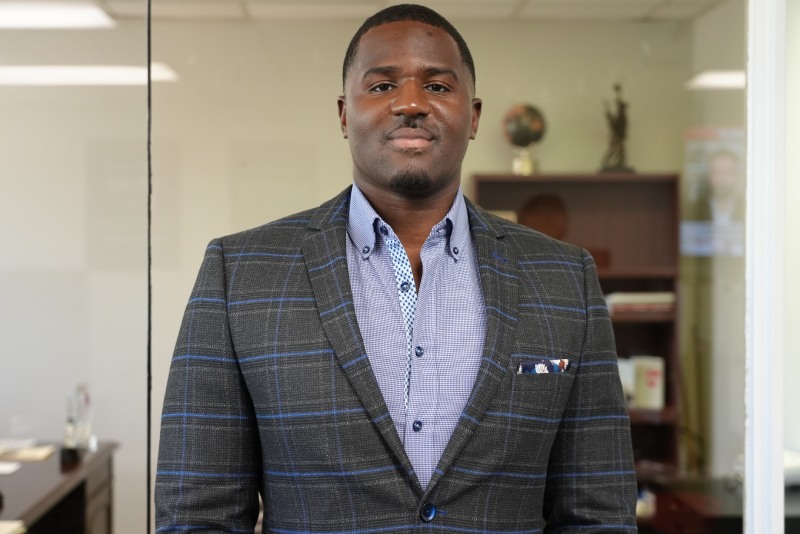 Every businessman enters the industry with the hopes of availing a level playing field and striking opportunities that allow them to express their creativity and talent to the highest degree. Now imagine that there is something that prevents them from achieving any of these goals. It sure would be infuriating right? In most cases, those who have the desire to become good businessmen already have the tools required to succeed and need a small push in the right direction to start them off. This is exactly what Byron Johnson, the man behind The Johnson Foundation of Florida, a one-of-a-kind commercial rental brand, provides.
"There are many people that have businesses but need commercial space to bring legitimacy to their business. I saw a need for this and decided to use the Johnson Foundation of Florida to help provide affordable commercial rentals and aim to solve this problem.", Byron Johnson cites as the reason behind picking up this area of occupation. A deeper look into the motivation for starting The Johnson Foundation of Florida shows an important side of Byron Johnson, and the inherent reason for its success even in the long run. When Byron Johnson first started out pursuing business as a means of sustenance, he wasn't simply looking for another job that would pay his bills but a permanent solution to financial instability and the gateway to a better lifestyle. Real estate gave him exactly this. While there are many other avenues to get rich quick, real estate believes in neither a too quick high nor a too fast low. By building a business that revolves around the real estate industry, Byron Johnson had effectively cancelled out a majority of the risks from the former, by the particular characteristics of the latter.
Today, The Johnson Foundation of Florida is doing better than ever before. At present it has 3 rental zones under its management, with a 100% occupation rate, thus showing a 40% increase than before. These statistics are driven by 150 tenants occupying the units provided, which come at a cost of between $500 to $700. The reason behind such numbers? After the acquisition of each commercial property, Byron Johnson personally looks into the renovation, remodelling and regular maintenance of it, which allows you to get the best offer at the lowest price. Seeing such success, you can rest assured that Byron Johnson and The Johnson Foundation of Florida are meant for many more big things. In the meantime, check out their social media profiles linked below:
Website http://www.thejohnsonfoundationofflorida.com/
Instagram: @thejohnsonfoundationofflorida
TikTok: https://vm.tiktok.com/ZTdQ9LoL7/