The Comeback Story of Tre Hubbard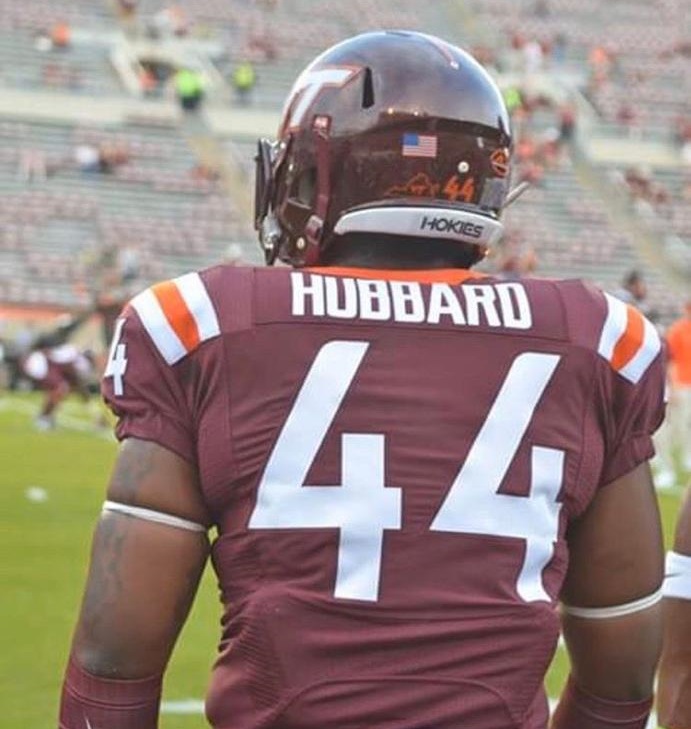 Tre Hubbard, a former Virginia Tech True player, and Iowa western CC football player is looking to make a comeback major comeback after sustaining a major injury.
Hubbard was an All-State defensive end, standing at 6'0, 230 pounds in high school. He helped lead his team to their first state championship in 2015 as a junior tallying up 20 sacks in a season (the most in the state of Virginia) that year. With interest coming in from schools like University of Virginia, Virginia Tech, Old dominion university, etc. A lot of schools saw the talent but turned away because his grades weren't up to par.
In 2016, Hubbard enrolled at Virginia Tech, and found himself playing at the highest level yet. He then found himself playing as a True freshman on special teams for the Hokies. He saw action against UNC, Duke, Miami, PITT, and UVA. Hubbard is responsible for forcing a fumble and recovering a fumble during the UVA game.
In 2017, Hubbard found himself in the transfer portal. He ended up enrolling at Virginia Military Institute (D1AA.) Hubbard attended VMI for half of a semester before dropping out and going to one of the top Junior colleges in council bluffs, Iowa; Iowa Western. After being named the starting linebacker going into the first game, and holding scholarships from Mississippi valley state, Kansas State, and Middle Tennessee State. Hubbard sustained a season ending injury. With a partial torn Achilles, and a high ankle sprain; Hubbard feared for his future. The word got out, and every school who had offered Hubbard a scholarship and all the interest he was getting from schools, which include: Minnesota, UCLA, Houston, Rutgers, Baylor, Texas Tech, Colorado, BYU, Illinois, Oregon State, etc. had all lost interest, leaving Hubbard with nowhere to sign post season.
In 2018, Hubbard went back him to Virginia Beach, Virginia. He took that semester off and didn't think he was going to ever get a chance to play college football again. He got the call he thought he'd never receive. It was a division 1 school in Staten Island, NY by the name of Wagner College. He was called by the soon to be Defensive coordinator for the Seahawks, Del Smith. They offered him a full scholarship, but Hubbard didn't see it as just a full scholarship, but he saw it as another chance.
Be on the lookout, Hubbard is back, and he is healthy, and plans to make a huge impact on the FCS level!