Taking the media and entertainment world by storm is Shivam Malhotra's 'Malsons', a growing music, movies and media-tech startup.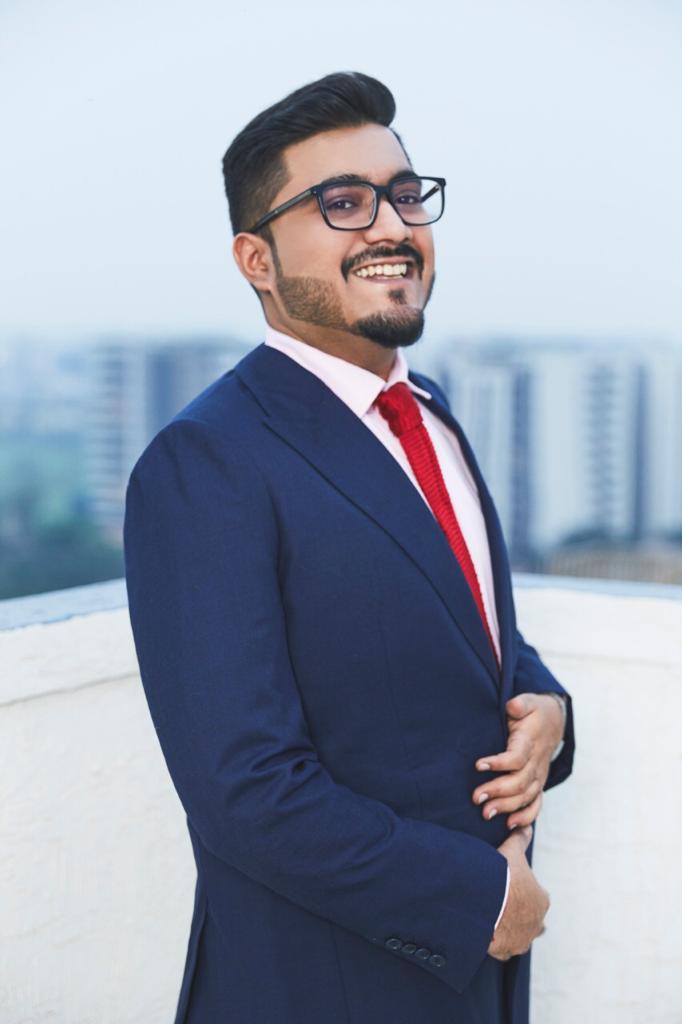 Famous digital distribution and labels services firm 'Believe' has recently signed a deal with Shivam's music label unit of Malsons Media.
Individuals who have enough passion and perseverance in them to make it huge in their areas of interest, go ahead many in this quest of theirs and break the glass ceiling for others, inspiring the world with their hard work and commitment to become a successful name. Topping this list of young entrepreneurs is Shivam Malhotra, who with his India-USA based startup named "Malsons" has been fulfilling all his dreams and aspirations to create his own legacy in the vast media and entertainment world.
Shivam at only 28 years of age is already the founder and CEO of his firm that revolves around niches of music, films and TV content financing, and media-tech. In fact, very recently, 'Believe', which is one of the most prominent names as a fully independent digital distribution and label services for artists and labels all across the globe has signed a deal with Shivam's music vertical of Malsons Media. They have signed a strategic deal as the music label promotes independent music and it will enable Believe to distribute music to all the local as well as the international digital music stores worldwide.
Shivam has had rich experience in the entrepreneurial world for six years working in the US before he initiated his own firm in the year 2017. He studied at the University of Southern California and worked along with leading Hollywood production companies like Walter Parkes + Laurie MacDonald Productions and Captivate Entertainment which is part of the famous film studio Universal. In 2015, Shivam also made it into the early hires of the content team at Snapchat. With Malsons Media, Shivam has always worked with the goal to empower the creators and artists. He and his learned team of professionals at Malsons Media create IPs that hold great value, are sustainable and that which are challenging for anyone to imitate. This has allowed them to come with one of a kind projects and content that develop an instant connect with their audiences through their unique, talented artists every time.
Malsons Media, in a very short passage of time, has created milestones already. Some of the achievements include executing more than 450 artist performances in the last 12 months, joining hands with a giant like T-Series and releasing an IP called Electro Folk, recruiting several talented artists showing prowess in different genres of music and language. And, also bringing the culture of live music back in Mumbai, India.
Business Connect India awarded Malsons' as the Start Of The Year – 2019.
The firm has also expanded itself this year with its launch of a content development studio. The studio would be focusing on all areas of films, TV and documentaries. This division too is IP focused and already has its first Hollywood film Initiation sold to Saban Studios and XYZ films in USA.
The latest project of Shivam and his music label was with famous Bollywood singer Jubin Nautiyal who composed the music for the film Initiation. They came with a soulful track called "Aatishbaazi" which has been garnering a lot of praise and millions of views on YouTube already. The English version of the song is slated for an early 2021 release alongside the film's US premier.
With Malsons Media, Shivam has raced ahead many whether it is his work for promoting independent music through his music label or producing and distributing feature films and web content across various platforms. To gain more inspiration from this young entrepreneur, connect with him on Instagram @shivammalhotra92.