Systovis – A Promising Hip Hop Artist is here to amaze you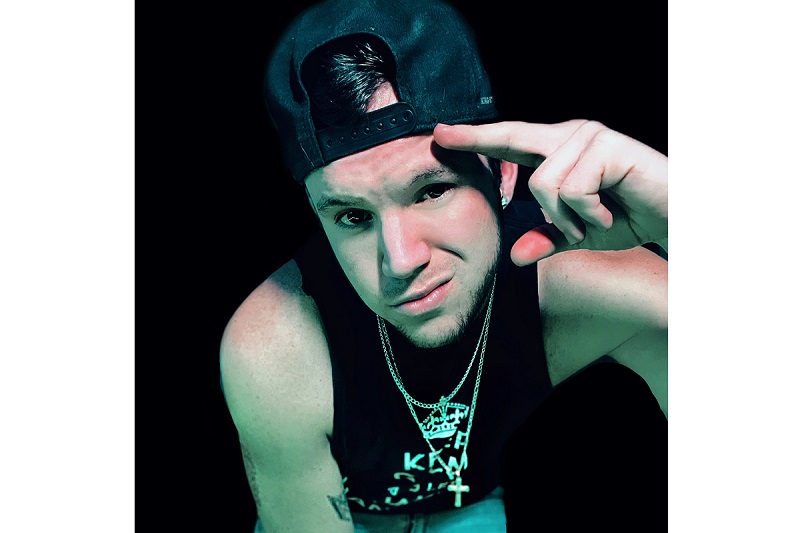 Wanna hear about an amazing rapper who is ready to set the industry on fire?
Systovis, also known as Stovey, is an indie rapper who has created some amazing tracks such as 'Blazin' and 'Still Holding on' which he launched recently, and got hundreds of listeners in a very short period of time. The electro rhythms, mixed with eccentric trap beats, grouped together by R&B riffs of his productions, have dazzled the listeners. Moreover, the flow of the rap lyrics with his gripping voice is something that gets your full attention. Who thought that a kid who only took music lessons within the four walls of his home, could one day get the attention of the world?
Systovis comes from a small town, and as we know, small town people often possess conservative minds. Systovis faced a few issues regarding his musical career. He shared in an interview that he had the talent of singing and dancing since childhood, but due to the narrow-minded people in his town, he avoided speaking about it and never convinced himself that one day he could pursue it as a career. Then one day, he saw one of his friends making beats which grasped his attention. Seeing his friend, he began to make his own beats. After some months, he bought the necessary equipment and would stay busy all day learning techniques and creating sounds with the musical tools that he could afford; polishing his gifts of singing. After one or two months, he was writing full-length rap songs and beats. Soon, he was able to connect with some online producers who were ready to make his music.
After starting his career in the music industry, Stovey began to love rap more than ever. He says that he doesn't know what he'll do without making music as it brings peace in both his life and mind; he can express himself openly through it. He is very confident regarding his creativity and musical art that he says he's currently creating his own music genre and one day he will provide the world with something new and unique, which they will certainly learn to love.
How did Systovis get his name?
Systovis is a combination of two words: Stove and Psychosis. Unrelated words, aren't they? Let's hear his explanation regarding his name,
"I wanted to incorporate the word 'stove' in my name. I wanted to include the word stove because this is what my homies and I named this basement that we all used to party in. That was our spot. So I had to incorporate that somehow. And at the time, I was fascinated with the way the human brain works, and I still am. So I stumble across the word "psychosis" and that's when I put the name together. I took Stove and Psychosis and originally made 'Psystovis'. An easier to pronounce nickname that most people call me is 'Stovey' or, 'Stovey the Kid'".
Future Plans
Systovis is confident that in the future he will be a big name in the music industry. He is not worried about whether he will do it alone or with someone's help, but is determined to become a great artist. Moreover, he has already begun with this profession so no matter what he will never quit.
Regarding short time goals, he aims to become a hit on an editorial playlist of Spotify, feature a well-known artist on one of his songs, and make enough money to afford independent living.
We hope all of his dreams come true so we can see even more creativity. If you wanna listen to the artist's music, below are links to various music platforms.