Stee Ferrer: The Rising Star of the Dominican Music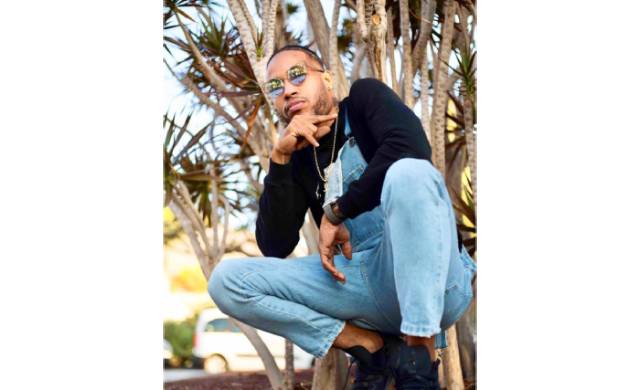 Stee Ferrer is a Dominican pop artist known for his chartbuster songs like "All on my own" and "Modo Guiri". Born and brought up in Santo Domingo which has the music that is primarily influenced by West African, European, and native Taino languages. The Dominican Republic is mainly known for its merengue and bachata music, both of which are the most popular forms of music in the Dominican Republic while its popular culture is seeing a huge influence of the music like Dominican Rock, Hip Hop and Reggaeton. Seeing such a diverse musical culture around himself, it heavily inspired him to be what he is now.
His journey in the music industry started after he came back to his home after completing his education from Spain where he also ran a successful hairdressing business. He launched himself as an Urban artist when he was 16 in 2013 and he really put hard work towards perfecting his craft to the point that people around himself started noticing him. This was just a year into his launch that he started performing at some of the biggest concerts. He used to open and close for many legendary artists and sometimes collaborated too with them on the stage. He is a living proof of the fact that if you do what you love to do, you could achieve everything that you want.
Music is in his genes as if he was born for it. This is not an exaggeration. His parents MagalysGarcía and Esteban Ferrer are singer and pianist respectively. On asking his source of inspiration, he said his family and his friends always inspire him to grow more. Stee has a very loyal fanbase and it is growing exponentially. Recalling about the events he did, Stee told us that he has performed with the artists like Don Omarat Las Palmas de GranCanaria. He definitely is a crowd pleasure and people go gaga over his songs and performance at his concerts. He has performed with the artists like Arcángel, Zion & Lenox, TegoCalderon, Bad Bunny, Darkier, Nicky jam, etc. There are some of the great European artists like Mist, BlackThe Ripper, Big Narties, Donae'o with whom he has been sharing the stage.
The way Stee experiments with his songs is quite unique and this is why people love him. Recently he has moved towards the Dembow genre which is getting very popular these days not just in Dominican Republic but all over the world. His recent collaboration with the most popular face of this genere Cherry Scom has been performing amazing on the charts and streaming platforms. We hope we will see more songs coming from his side this year. Because I can't help myself dancing over them. To listen to his music, this is his YouTube channel.