Srijita Mitra, the glamour queen, has grabbed the hearts of millions of people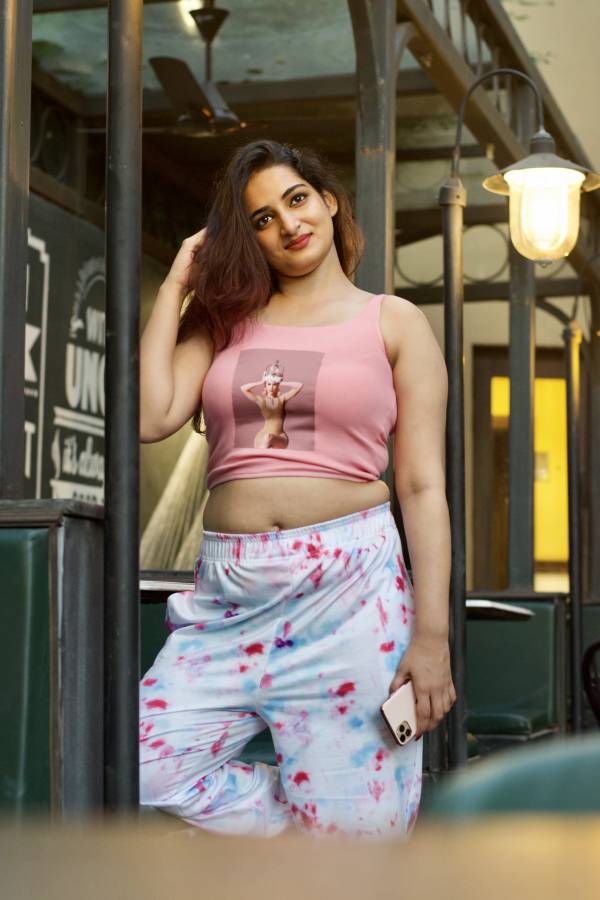 Creating a separate persona on social sites isn't for everyone and it takes a lot of support and inspiration to get started. Srijita Mitra has made a name for herself on social media and has accomplished all of her life's objectives. Srijita Mitra's name is an encouragement for everyone to add to their success tales; she is well-known on social media sites like Facebook, Instagram, and Tiktok, and her nickname is Kurchi, which means "wildflower."
Srijita Mitra was born in Kolkata on January 27, 1998. She attended Shri Shikshayatan School in Kolkata and has always been able to generate headlines due to her reputation as an all-rounder, which is constantly associated with her name.
Srijita Mitra, who graduated first in her class and was ranked 17th in the tenth grade West Bengal board examination, grew up idolizing and being inspired by fashion idols such as Rihanna. Because both of Srijita Mitra's parents worked, she spent her days from an early age experimenting with numerous fashion and styling concepts.
Srijita Mitra is affected by social media; she has over 415 thousand Instagram followers and a million-strong Tiktok following. Srijita Mitra is a classically trained vocalist who has won numerous competitions, including school and college competitions.
Srijita Mitra began playing live on stage at a young age when most of her peers were terrified of performing in front of a huge audience. However, unlike her classmates, Srijita Mitra continued to perform well and won all of her tournaments.
Srijita Mitra has been spotted posting incredibly cute movies and Instagram reels with her better half Sayandeep Sarkar, which have racked up millions of views. Sayandeep Sarkar is now studying for an MBA and hopes to marry in the next two to three years. Everyone has adored the couple. They have persevered in the face of adversity and remained steadfast despite the ups and downs. Since then, they've been providing a couple of goals and are the buzz of the town.
Srijita Mitra joined Instagram in her freshman year of college and began sharing content about fashion, beauty, and lifestyle, which swiftly grew in popularity and received a lot of likes and comments. Srijita Mitra was encouraged to create more content for her followers, and she was soon approached by several well-known fashion and beauty brands, including Daniel Wellington and Brand Factory, Urbanic, Max Fashion, Flying Machine, Sugar Cosmetics, Bollyglow, Lulu & Sky, and others, to promote her work. Srijita Mitra has over 415 thousand Instagram followers and has established herself as one of West Bengal's and India's most popular fashion bloggers.
Srijita Mitra was also crowned as Dabur Vatika's "Divine Diva-Face of Kolkata." Srijita Mitra's role as an "all-rounder" was to play out in the end. Srijita Mitra studied Electronics and Communication Engineering at RCC Institute of Information Technology after graduating with honors and passing engineering entrance exams. Throughout her studies, she never lost up on her dream of becoming a fashion influencer. Srijita Mitra is affected by social media; she has over 720 thousand Instagram followers and a million-strong Tiktok following.
Srijita Mitra, in addition to Instagram, generated material for Tiktok, which includes videos about comedy and fashion that have earned millions of views in a matter of hours. An amusing video with her father, which was enjoyed by the entire world, was one such video that went fully viral. Srijita Mitra has the confidence and ambition to build a name for herself on social media, which has propelled her to the top. She is eager to fly high and achieve the heights of success and happiness in the long run, staying linked to her roots and pursuing them with dedication, by indulging in creative practices and leading a healthy lifestyle.