Shooting the script with the Agam Azeem duo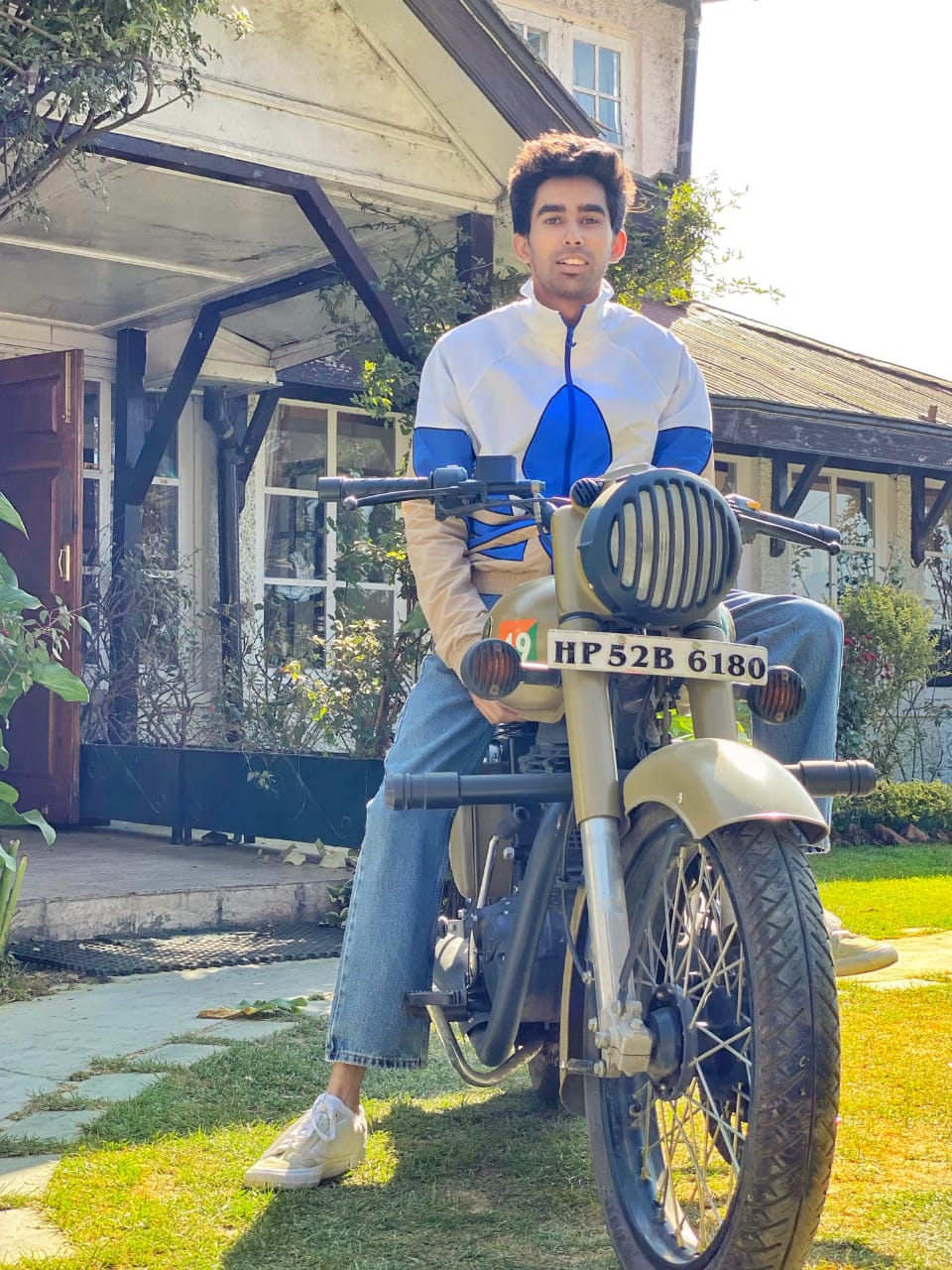 There's always a story if you look for it but for all these stories, who will play the storyteller? At 14, when most of us are still listening to granny's tales, Agam Mann decided to tell tales to the world as seen from his eyes, to become a storyteller. "I have always aspired to become a feature film director" Agam says and the prodigious son had known this from the raw age of 12 when he found himself mesmerized by the time-freezing powers of a camera. Young Agam, though, sought this power with great responsibility and completed an inter-mediatory photography course from the 'Objectifs Visual Arts Centre' Singapore at the age of 13 and the rest is history.
Credited with the colossal creativity behind the music video directions for some of the most yearned-for and iconic musical powerhouses of India like Parmish Verma, Neha Kakkar, and Sidhu Moose Wala today, Mann first rose to fame with his short film Chandigarh in 4 Minutes. Critically acclaimed for his work as the director of Akay's music video Sek Lain De in 2018 and the two seasons of Rooh Brew, a Sufi music video series, he now forms one-half of the Juggernaut that is the Agam-Azeem duo, with his brother Azeem Mann. This duo has taken the industry by storm and has directed over a hundred Hindi and Punjabi, indomitable, music videos for Billboard tracks like 'Mexico Koka' by Karan Aujla, 'Shona Shona' featuring Shehnaaz Gill, Siddharth Shukla & Tony Kakkar, 'Dhakka', 'Sohne Lagde', 'Jatti Jeone Morh Wargi', 'Poison' by Sidhu Moose Wala, 'Khyaal Rakheya Kar' and 'Nehu da Viyah' by Neha Kakkar, 'Bachalo' by Akhil, 'Kabza', '25 Ghante', 'Karara Jawaab' by Dilpreet Dhillon, 'Till Death' and 'Munde Pind De' by Parmish Verma etcetera. "Directing music videos has really helped us gain experience and understand better the art that is filmmaking" Agam says. With their phenomenal works shining like a medallion, the duo is now more prepared than ever to set sail into directing a feature film. "The film is in its writing stage for now" Agam comments. As a filmmaker who once single-handedly wrote, directed, shot, and edited his films, Agam gives a word of advice to aspiring filmmakers "It doesn't really matter what equipment you use or if you have the required budget for it, the only thing that counts is how much you love your work, be passionate about it". "Being passionate helps us manifest what we desire " he says sprinkling a little cosmic dust on his words of wisdom. "Technology has become so accessible, everything is on the internet, you can just pick up your smartphone and create content, no one is stopping you" he further adds. We've seen Agam and Azeem work their magic and we cannot wait to watch their film.