Rohit Githala is rising tall and strong in the marketing game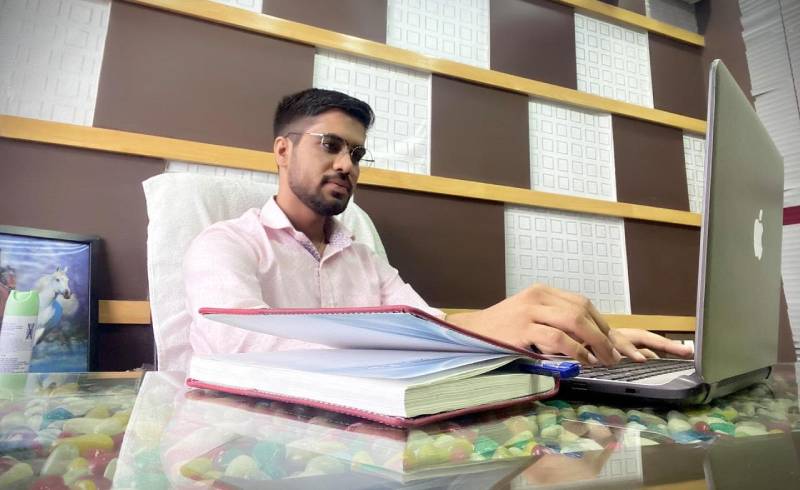 Today, we have with us a 24 years-old social media expert, who has the marketing acumen of an experienced and multi-talented businessman. With excitement, we present to our readers, Mr. Rohit Githala, a young marketing expert from Sikar, Rajasthan. He is known for managing the social media handles of famous politicians and running trends and campaigns on social media. This young Indian is re-defining success with his sharp marketing skills. An eye for minute details has enabled him to grow tremendously, especially in recent years. He has successfully run several notable campaigns for various celebrities and politicians.
Rohit has been proactive in building content for social media for a long time now. He holds experience in running several notable campaigns in the field. Some of his works include Neeraj Kundan(National President of NSUI), Chaudhary Uday Bhan Singh(State Minister in the Utarpardesh Government ), Acharya Pramod Krishnam, Hanuman Beniwal and many more to mention. His skills in analysing ongoing social media trends and the evolving digital market are outstanding. Rohit's way of working sets him apart from his counterparts and rivals in this industry. And it is for these qualities that many political campaigners reach out to him for collaborations and personal projects.
Rohit Githala is setting an example for society and generations to come. Working in national-level political campaigns, and that too at an age where people usually enjoy their college life these days and be unconcerned about their careers is not a small thing.
Rohit Githala says," Never copy anyone ever in your life. Realize your passion and work towards something for which your heart skips a beat. Because you will find your way to success if you're passionate enough." His philosophies for life are motivational and captivating indeed.
Rohit Githala is a living testimony of the definition of success, for he has started from scratch and reached heights most people can only dream of achieving. His passion will take him places and will enable him to provide more interesting and smarter campaigns for people, especially the political sector.