Lana Del Rey to release new album 'Rock Candy Sweet' in June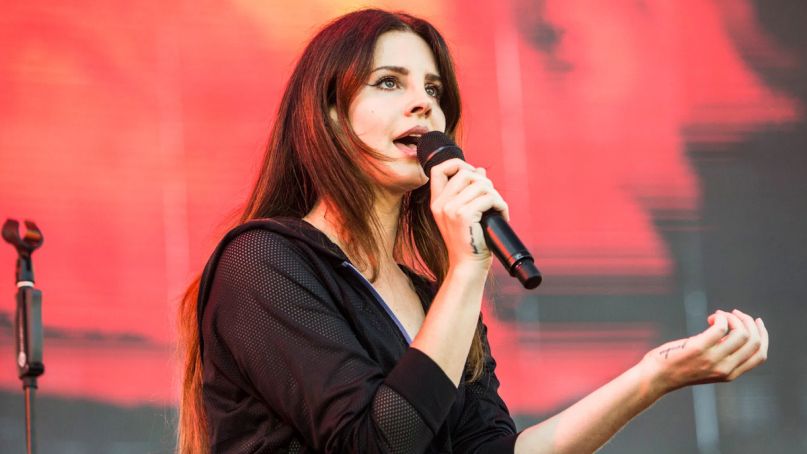 Simply a day after Lana Del Rey released her new album Chemtrails Over the Country Club, the singer has already teased her next record, Rock Candy Sweet, adding that the LP will show up June first.
Del Rey made the declaration in an Instagram Stories post where she was reacting to a Harper's Bazaar article named "Lana Del Rey Can't Qualify Her Way Out of Being Held Accountable" that was reproachful of the artist's social allocation.
"Just want to say thank you again for the kind articles like this one and for reminding me that my career was built on cultural appropriation and glamorizing domestic abuse," Del Rey said in the since-vanished post (Instagram Stories delete after 24 hours). "II will continue to challenge those thoughts on my next record on June 1 titled Rock Candy Sweet."
Focusing in on another entry from the article, Del Rey included another terminated post, "You're right it would have been unnecessary if no one had significantly criticized everythin about the album to begin with. But you did. And I want revenge."
Del Rey at that point affirmed her next album by sharing what's conceivably the cover workmanship and repeating the June first delivery date
On the off chance that Rock Candy Sweet shows up June first, it would be Del Rey's third album in only one year notwithstanding Chemtrails Over the Country Club, she additionally delivered her expressed word LP Violet Bent Backwards Over the Grass.
In November, in the wake of reporting that the completed Chemtrails Over the Country Club would be deferred because of deferrals at the record plants, Del Rey likewise uncovered that she was grinding away on a covers album, including "You'll Never Walk Alone" and "some Patsy Cline melodies." It's indistinct whether Rock Candy Sweet is that collection, which Del Rey expressed was "an advanced record of American principles and works of art" that she would give fans for Christmas yet didn't show up.