Rise In Demand For Plastic, Cosmetic Procedures in Spectrum Aesthetics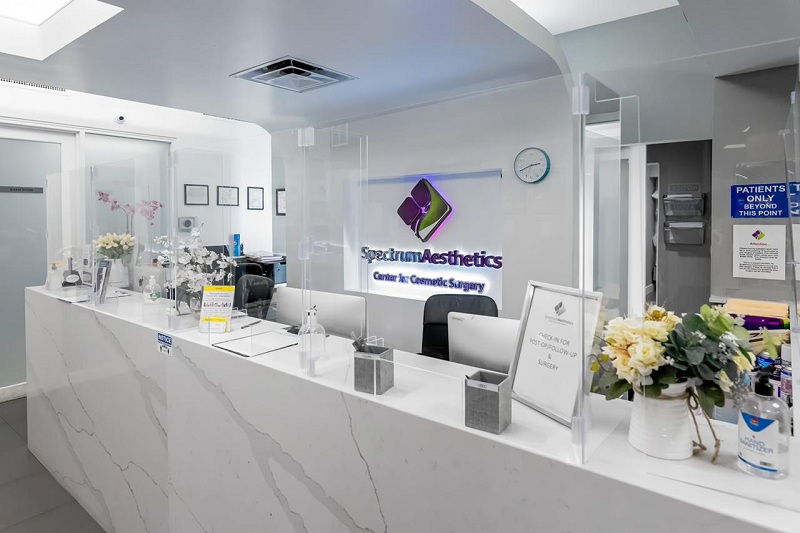 Spectrum Aesthetics Is Currently Seeing A Surge In Providing Cosmetic Procedures This Pandemic
Spectrum Aesthetics Center For Cosmetic Surgery, located in Miami, FL, United States – is a part of the Physicians Industry. Their team of Board Certified Plastic Surgeons are the finest in Miami Florida and they are very experienced in Breast implants, Liposuction, Tummy tuck, Face surgery, Body surgery and Laser hair removal.
If you're considering a plastic surgery procedure in Miami at Spectrum Aesthetics, don't forget to check out their Youtube video which provides a step by step guide video that will help you to make sure you have all the facts and process details.
Their clients are known to have travelled from all over the world to receive unmatched services from Spectrum-Aesthetics. Under the direction of these board certified surgeons, this world-renowned South Florida plastic surgery facility offers an array of surgical and non- surgical services.
One of their patients shared with absolute enthusiasm, 'Dr.Ortega is phenomenal. He is very detailed and up front in his consultations. He listened to me and didn't rush me at all. Very good and ethical manners. His staff were very kind and punctual. Overall I would refer Dr.Ortega to anyone and will always use him for my surgeries. He's very upfront and honest with what he thinks is best for you!! Thanks Ortega.'
The Pandemic Scenario
With the changing laws and regulations, the staff of Spectrum Aesthetics has been updating and upgrading their facilities and systems gradually. The company has always found a way to keep up patients with their services and while working from home during these tough times. By changing most equipment to be above a hospital level grade (in terms of sterility) while not being able to raise prices, they are standing very unique among their set of peers and competitors in the market.
Spectrum Aesthetics Stands Unique
The level of service that Spectrum Aesthetics provides is almost non-existent in the South Florida region. Spectrum Aesthetics employs many strategies to differentiate itself from the competitive South Florida Cosmetic Surgery market. The largest of these differences is a sincere concern for their client's wellbeing on every level. Benchmarking customer service is the way Spectrum Aesthetics corners the market of the industry that is and will continue to be in need of their services. Distinguished by the highest quality of service, Spectrum Aesthetics commitment to safety and patient confidentiality achieves superior results for the entire body. Spectrum Aesthetics realizes that the decision to undergo aesthetic or reconstructive plastic surgery is a personal one, and they will provide the resources client's need to make the right choice.
Spectrum Aesthetics is looking forward to growing their bases globally, starting from Orlando and Texas. In the next 5 years, they aim to provide services globally with the minimum service charges and best quality results. To know more about the different types of aesthetic solutions Spectrum Aesthetics provides, check out their website.