Cumberland's football player Jonquall Carrothers tops the popularity charts by featuring on CNN.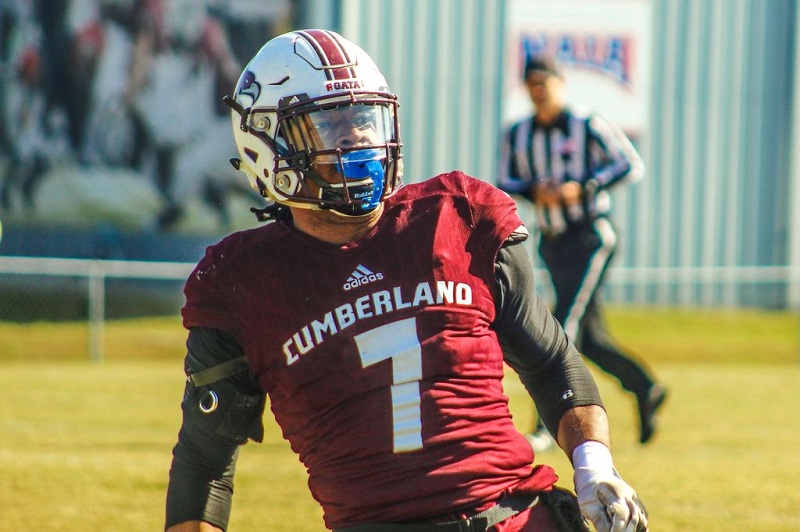 He shines bright amidst all for his outstanding performance in every match that takes him a level up.
The sports world has given us many gems who have shown their performance on the field, much to the amazement of the cheering crowd. We have seen many such outstanding sports persons in the history of sports who have given a reason for the audience to rejoice and enjoy the sports every bit. Amongst the many sports that are popular worldwide, football comes as one of the most followed one, which has global fans dying to watch their favourite players in action. These popular sports stars have won a million hearts with their winning performances on the field, which have never failed to enthrall and amuse the fans. One such football player who has topped the popularity charts owing to his winning streak is Jonquall Carrothers, who has swiftly spiraled towards the top of the game, making people notice him for his incredible skills.
Such has been his standing in the sport that he has been featured on CNN, making him brush shoulders with many top athletes who have been privileged enough to make it to the top media channel owing to their playing capabilities. This 24-year-old soccer star hails from Memphis, TN, who started his football career at MTSU and later got himself transferred to Cumberland University as a DB due to coaching changes. Eventually, he transitioned to LB and became a prominent linebacker in the Mid- South conference, racking up 119 tackles. After a while, he transferred to Campbellsville University as a Grad Transfer Linebacker and went ahead to create history by excelling in his football career.
He has won several awards and has been recognized for his spectacular game skills, which have catapulted him to dizzying heights of success and popularity. He has to his credit many achievements which include first team NCCAA all American, first team all mid-south conference, Kentucky pro football hall of fame all commonwealth team selection, NCCAA scholar athlete, academic all mid-south conference, mid-south conference tackle leader, ranked 9th in tackles nationally in all positions, 3rd ranked linebacker nationally in tackles.
"I feel that there's a lot to achieve, and I'm just half the way," says the football sensation on his success.