Rasmus Peter Kristensen: Discovering life through the power of travelling and letting people know the same through "Resort", his Instagram page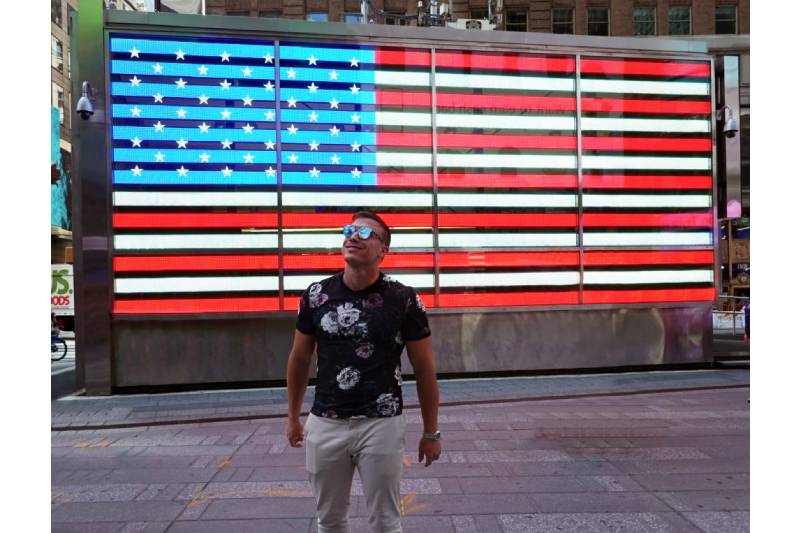 Many people desire to become a travel influencer like Rasmus, and hence he shares a few tips for people aspiring to be one.
People today think that booking a travel ticket, making reservations at a hotel and posting pictures of the different locations can make them travel influencers. Well, it may sound so easy, but it actually isn't. First of all, to become an influencer in the travel field, one must be driven by the genuine passion for the same and be limitless in making choices for travelling the world, such should be the zest and energy of a person. In the travel industry, one name which has gained massive momentum in a short while is of a travel lover and enthusiast who considers himself a world citizen and lives for travelling. He is Rasmus Peter Kristensen.
There are so many people who look up to Rasmus to gain some more inspiration from him and his travel stories that can motivate them to become a travel influencer themselves. Coming to their rescue and to encourage them, Rasmus has already initiated a page on Instagram called "Resort". This page is everything a traveller and an aspiring travel influencer needs. People can share as many stories of travel on Instagram by tagging @resort where others can get some useful information on various places, resorts, hotels and other scenic beauties of the world. They can even get the chance to get featured with their travel stories on Resort and let the world know their views and takes on their travel expeditions.
A few tips that Rasmus shares for others to become travel influencers are as below:


Do your research: Just getting influenced to travel the world is not enough, one must be prepared to do the required research for going to a particular location, says Rasmus. People must keep themselves updated and also know what things to do and what to avoid doing at that place.



Choose your own style: Copying others in the name of inspiration is the last thing you would like to do to become a successful name in any industry. Hence, offer something different to people through your content by showing your own unique style. This attracts more people to your page, explains Rasmus.



Do it for the love of travelling: Having only money in mind will not help in making an individual a successful travel influencer. Travel gives a different high to people when they realize the deeper meaning behind the expeditions they take in life. Hence people must do it for the love of travelling first and then worry about the earning part, which will anyway follow after making a name in the industry, points out Rasmus.



Improve your craft by investing: Travel influencers will require to invest first before earning later, says Rasmus. They will have to invest in things like a professional camera, laptop, stands, etc. to make their content look even more authentic and real.


Rasmus only wishes people to live their lives to the fullest by making them choose to travel, whether being a travel influencer or just a travel enthusiast; he wants people to live each and every moment of life through travelling.


Instagram@Resort