Ranking the top in EDM Genre, TR3AL's esoteric music is here to bless our ears.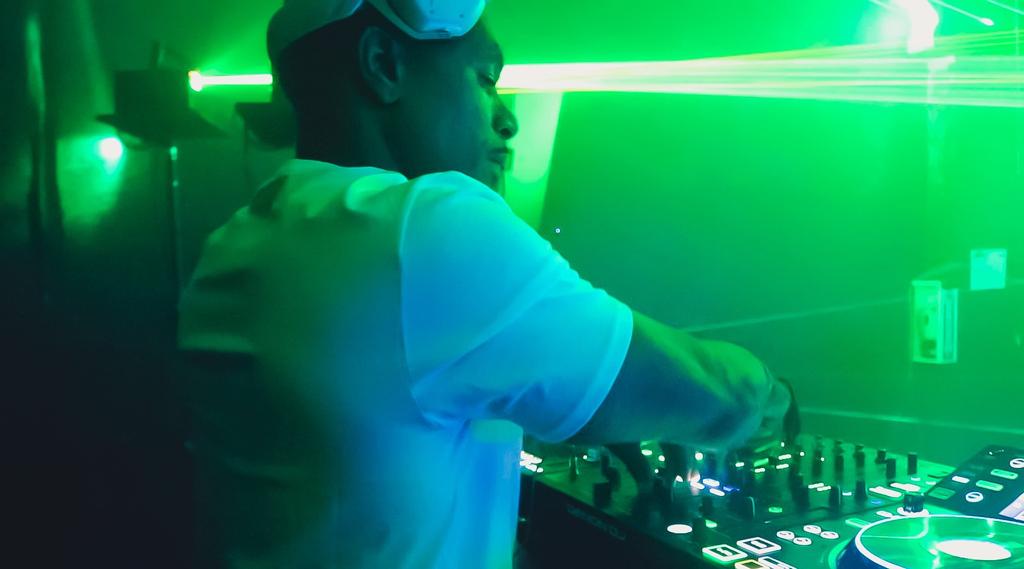 When someone talks about the culture of music, people are aware of how different cultures create unique music and songs that somehow identify with the people living there. Many artists all over the world who create music are aware of this fact and hence, most of the time, create music that they know their audiences would get connected to.This, no matter how easy it seems, is not. It takes a lot of sleepless nights and madness to follow one's dreams to reach nearer to their goals of not only making a name in the music industry, but becoming a success story for others to take inspiration from. One such passionate tale is of an EDM genre artist from the streets of California named Terrel Williams, popularly cheered on stages as TR3AL.
Becoming a music sensation was not an easy task for him, it took a lot for TR3AL to reach this stage in life, especially in this era where we see competition at its peak.
Born April 28,1983 in Santa Clara, California TR3AL had a keen interest in music at an early age. He listened to every variety of music until the EDM genre got his nerves. TR3AL knew this genre would lead his fortune and make a name overseas.
Greatly influenced by legendaries Steve Aoki and Don Diablo, the one who changed TR3AL's life path was Tiesto, who he watched live and couldn't resist listening more. That is when TR3AL decided to establish himself as a DJ in this field. TR3AL knew it would get him to see the sunny days and the thunderstorms with the dark nights, but his passion for this genre would leave an evergreen imprint if crafted in a significant manner. Without any delay, he began working around the clock playing in the local clubs, performing his unique blends with the creative crisps in the middle. TR3AL was all ready to stand out as a sensation and an artist to lead this EDM world so far. In 2018 he pulled out all the temporary stops with his first-ever beat "Forever" and chose to release it on March 27, 2019. Forever tremendously took a lead and was greeted so well by audiences. Over the course, he founded his own record label "XPERIENCE R3AL RECORDS" and under this label he released "Oh Yeah" from the same album. The song was no less than any other song that he had released, only better. Its funky beats gave even more recognition to TR3AL, and sets one to flaunt their best of moves.
TR3AL beats not just exudes his passion, but also his painstaking efforts touch the right chords with his audiences. In a true sense, an artist is someone who sets a distinct aura and leaves a mark to watch for, and TR3AL has been extremely dedicated to his zeal and noway behind proving every time.
With more power and love from the darling public, TR3AL recently released an awaited song "Quarantune", which his beloveds were waiting since the pandemic just kick off their lives. TR3AL always vowed to give his best, and this time again he warms his fans to the fullest with his tunes that make all of us groove in such a way. Needless to say, TR3AL is the real hero and an inspiration to any person who wants to pursue their dreams.
Talking about his present terms, he gave a glance on releasing a virtual Laser Show in November this year, as he is widely popular for throwing such hit shows globally. This time too, he will be sparkling all of our lives by bringing the gold vibes that COVID-19 took away for almost a year.
His care for the fans and his tunes for the souls are just what the public ever needs, and it is no wonder that TR3AL is such a love for everyone who holds this charisma of making lives colourful.
His achievements allow him to strive more on the ground, and make him believe himself, serving as an only motivation he ever needs to be the inspiration. He never disappointed the folks and would go mountains to fulfil every oath he ever vowed.
This is how a worthy legend marks the account and wrote a history to reminisce, and TR3AL is that, shaping this EDM genre on some other level.