Ramiz King just got seen by the Kardashians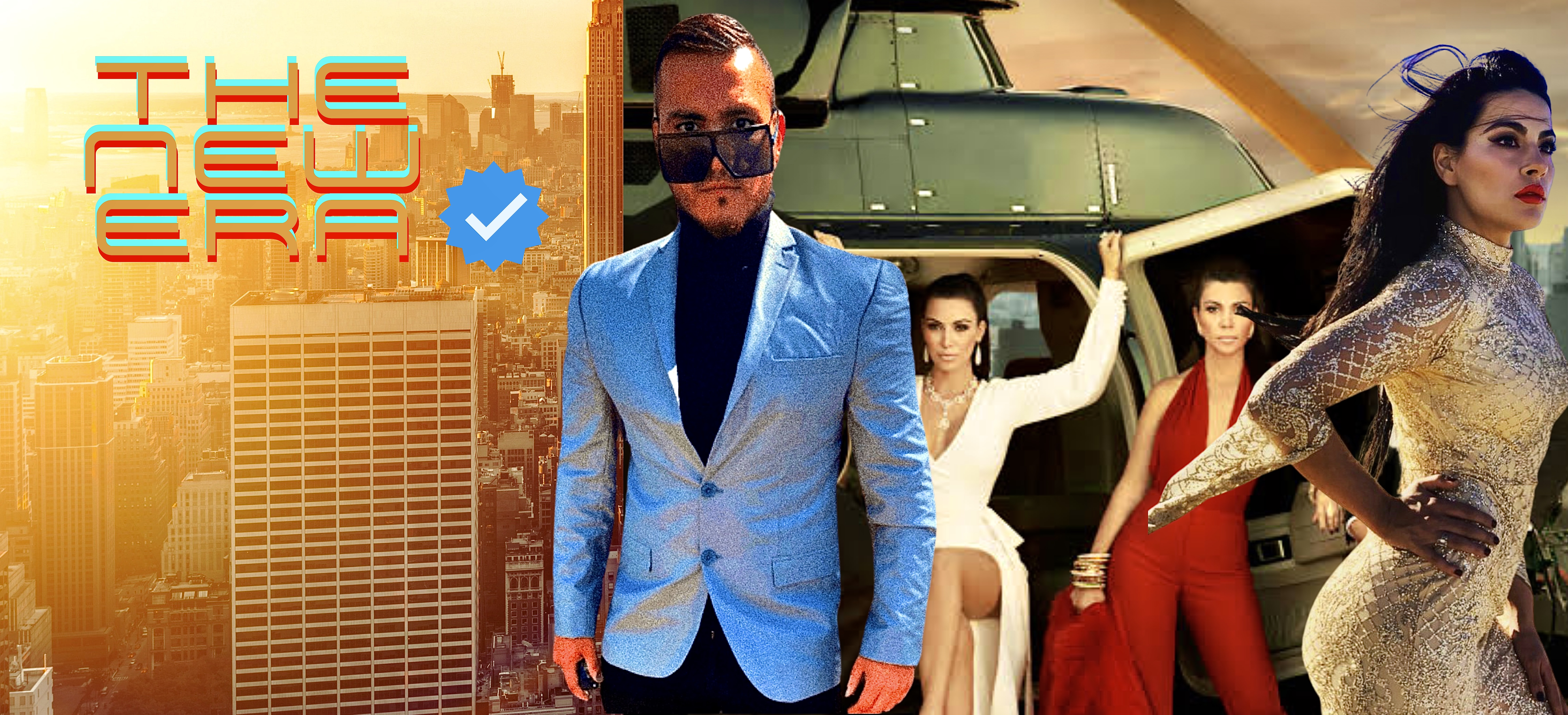 Media Personality, Entertainer, Producer and Entrepreneur, Ramiz King officially just got Kardashianed. On 28th March 2021, the official Kim and Kourtney take New York page and verified google panel shares Ramiz King as the rising reality TV Star. You can view it below, or google 'Ramiz King and Kim Kourtney' and see the results.
Now we don't know how and why this came to be, but hey 2020-2021 has been a crazy year so let's go with it, Ramiz must have somehow gained the eye of E! network and with the news of the Keeping up with the Kardashians Era ending is it coincidental that they announce the rise of an international Star after promoting Addison Rae? Well, one Era must end for another to start, it seems as Ramiz King isn't just Bollywood or Afghanistan Property, being an Australian citizen he is MR.International. The rise of stars like Addison Rae and Ramiz King is somehow weirdly connected to the Kardashians, are the K-Klan organizing and spreading out their successors? Only time will tell.
We officially reached out to Ramiz King to get a byte on what he thinks about this and here's what Ramiz has to say. "I feel honored that I'm shared by the network and brand and honestly I literally have literal dreams of hanging with the Kardashians. It ain't hard to come to know that I am soon hanging with Momager. I personally will only disclose this that I have the personal email of Kris Jenner and Jenner's communication head chief executive's contact number. When I'm ready I'll fix up a collaboration for sure" okay this confirms the King, Ramiz definitely has or even already have made plans to be part of this Phenomenon of a phrase we've all been in for past almost 15years called the Kardashians and stars are sloughing that Ramiz steps up as an international Star and feeds us new waves of reality TV.
Ramiz King is reportedly filming his own Reality TV show like Kim and Kourtney take New York with his popular upcoming Actress, sister, Rohina Rahimi. Yes they have different last names because Ramiz took his great Grandfathers name and last name, Shah and Rohina took her fathers secondary brand Last name which is only used publicly because her fathers family owns hospitals under that name in Afghanistan but their fathers legal real last name is Shah which Ramiz legally translated to English which comes to be King and now Ramiz King's legal name on Passport is Ramiz King. Back to the main story, the duo siblings who embarked on a journey together from their early days of making comical vines on Facebook which did garner a lot of attention on big pages like Afghanistan is my passion and a few others. Their most notable famous Vines are 'When Afghan Moms take songs too seriously' which is sitting on over 1 million views and 40,000 shares and their other hit is 'Afghan Jalebi Literally' which too made every Afghan newsfeed in early 2016. When these two started there was no such thing as Tik Tok or any kind of comical video skits in the Afghan world.
These two set a standard and inspired many of the new generational tik tokers and vine makers who are Afghan. They have been subtly making waves of influence in the minds of Afghan people from early as 2012 when social media wasn't even a thing for Afghan celebrities, that's when Ramiz King started and led his people into the phenomenon it is today. Some legends aren't given due credit in their time and Ramiz King has been a victim of this but no more because he is making waves internationally not just for Afghans no more if Afghans don't support him. We all are. Ramiz and Rohina Rahimi's new show 'West Ta East' is like Kim and Kourtney take New York but they're taking over Afghanistan. Leaving the riches of the West to living in the ditches of the East is what we are about to witness in late 2021. They may have slowed down but they definitely haven't stopped and Afghans have a storm coming, as predicted by MTV India on their episode name for Love School 4, a storm is coming, Ramiz. Yes, he is about to create havoc and set a new global standard of reality TV with his up-and-coming actress sister Rohina Rahimi who will be doing a Netflix movie in the coming year. Ramiz King after taking over Afghanistan plans to feature on an English-only Netflix series of reality TV and in that show, he will break every boundary that has confined reality TV before. Now we can only assume what this means. This is Ramiz King and his sister Rohina Rahimi. The new Global Stars 〽️
iWear Vibe™️