Producers Guild of America Awards 2021: Chloé Zhao's 'Nomadland' wins top film prize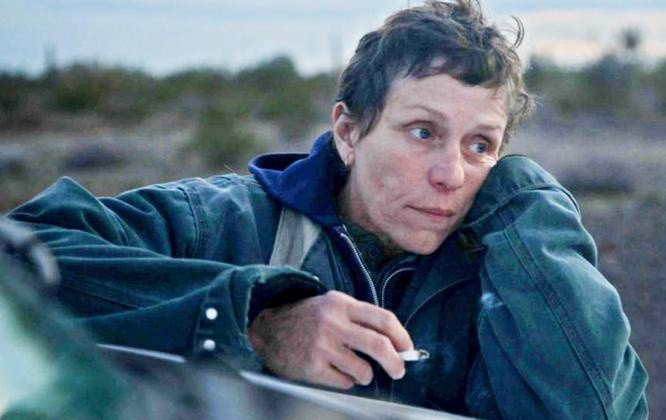 The Producers Guild of America Awards granted Chloé Zhao's "Nomadland" with their top prize, one of the key indicators for the Academy Awards, especially the best picture category. Pushing out its closest competitors including Emerald Fennell's "Promising Young Woman," Lee Isaac Chung's "Minari" and Aaron Sorkin's "The Trial of the Chicago 7," this may very well end any questions regarding whether or not the moving drama is running with the Oscars' enormous prize.
All the acceptance talks were pre-recorded with "Nomadland" giving a more produced, glitzier presentation than what we've seen at other award shows.
It ought to be noticed that last year's "1917" from Sam Mendes lost the Oscar after wins from PGA and DGA to "Parasite," which just had the coveted SAG cast ensemble prize added to its belt. Incidentally, "Nomadland" isn't assigned at SAG in their top category, leaving an opening for a film to pick some momentum and try to catch up. Another fascinating note is that each time a movie has won best picture at the Oscars, without a coordinating assignment, the film has won the PGA going before it, in the presence of the guild awards.
Pixar's "Soul" won the honor for animated feature, further solidifying its leader status. Maker Dana Murray followed the Jodie Foster playbook, giving her acknowledgment discourse in her night wear, with her two youngsters hopping into the shot.
In the TV classifications, Pop TV's "Schitt's Creek" won comedy for its final season while Netflix's "The Crown" took drama series.
Netflix's "The Queen's Gambit" took the prize for limited series while Disney Plus' "Hamilton" edged out HBO's "Bad Education" for outstanding producers of televised or streamed movies.
The pre-taped production had two typos, first with presenter Steven Yeun (spelled as Steven Yuen) presenting "Minari" and later during the "In Memoriam" segment, misspelling "Life of Pi" star Irrfan Khan (as Irrif Kahn).
The "In Memoriam" segment featured 21 members of the community that passed somewhat recently. The rundown incorporated the accompanying – Steve Bing, Chadwick Boseman, Harry Bring, Sue Bruce-Smith, Allan Burns, Kevin Burns, Stuart Cornfeld, Kirk Douglas, Charles Gordon, Buck Henry, Irrfan Khan, Thomas L. Mill operator, Tom Pollock, Rebecca Ramsey, Carl Reiner, Gene Reynolds, Pamela Ross, Ronald Schwary, Lynn Shelton, Fred Silverman and Jamie Tarses.