Producer Jeegar Chauhan ringing the new year with two promising films Dhuandhaar & Kesariya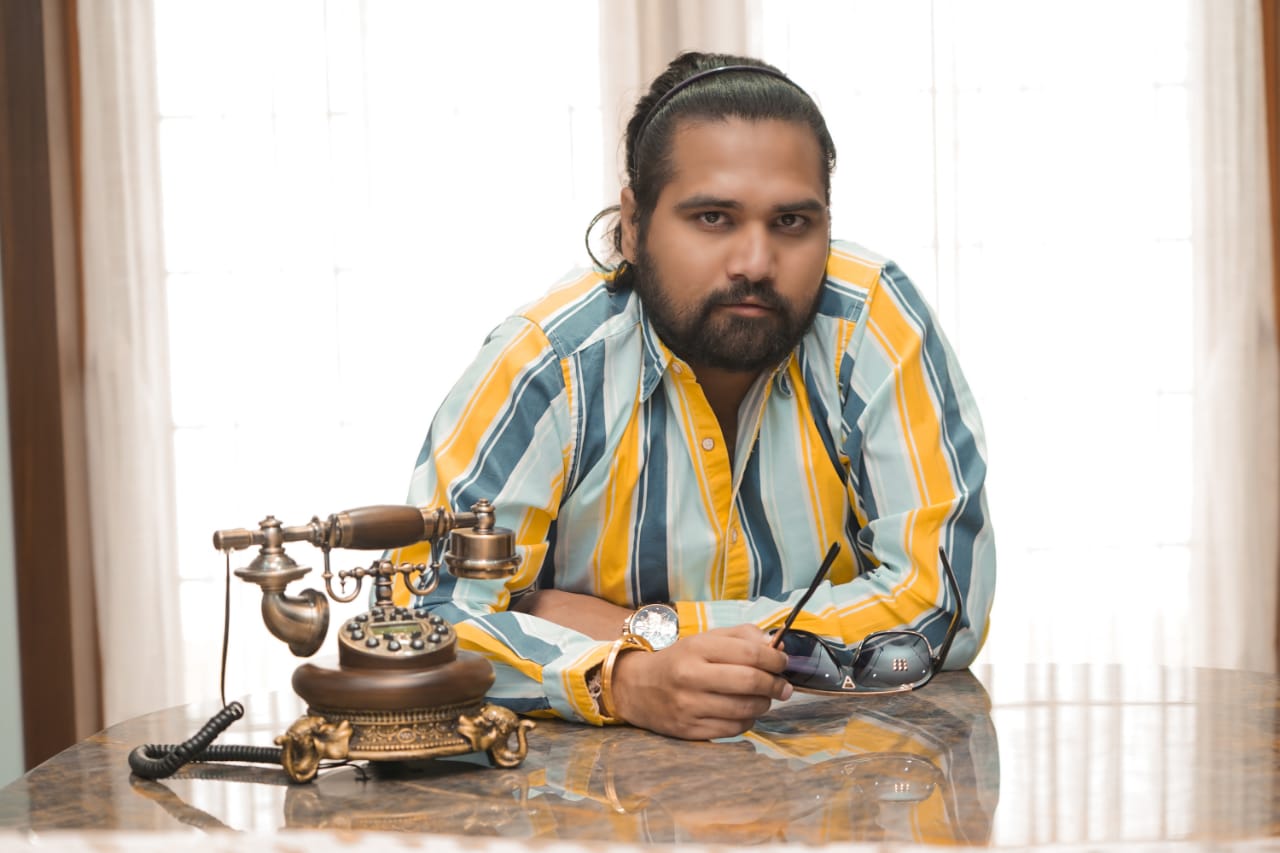 To reach somewhere, the only thing an individual needs is vision. If the vision is clear then automatically you tread on the desired path. Upcoming producer of the next two biggest Gujarati movies, Jeegar Chauhan believes in this mantra. Started from a BBA background and now producing two masterpieces directed by Dhwani Gautam & Rehan chaudary. The films are Kesariya & Dhuandhaar respectively. The most striking part of these two movies is that Malhaar Thakar plays the lead in both the films. The actor was also the inspiration for Jeegar Chauhan to get into the entertainment industry.
Jeegar went to watch 'Love Ni Bhavai' starring Malhaar & the successful film was directed by Sandeep Patel. The film touched the movie wire coiled inside Jeegar and the current ran in the perfect direction, given Jeegar immediately joined Crystal Colors Event Studio run by Viral Dave. From there Jeegar was in the driving seat and his hard work, dedication & commitment propelled him in the right direction. Jeegar met Dhwani Gautam and they collaborated to start first of It's kind chat show in Gujarati Entertainment industry titled 'The Mr. D Show'. From the chat show Jeegar rocketed in the circuit with a Web Series titled 'Geet', the series featured RJ Ruhan & Shraddha Dangar. Jeegar Chauhan even produced a RomCom Web Series named 'Prem Pooja', this series was studded with Maulika Patel, Bijal Joshi & Maulik Nayak.
The hard work has paid off as Jeegar has expressed his earnest desire to work with Malhaar Thakar and it seems God has fulfilled his wishes and now he has collaborated with two star directors for two upcoming blockbuster films. Dhuandhaar, a noir thriller genre film & Kesariya, a romantic film, the vivid nature of movies shows the body of work, vision & intellect of the producer.