Pro Bowl C Alex Mack agree to sign 3-year deal with San Francisco 49ers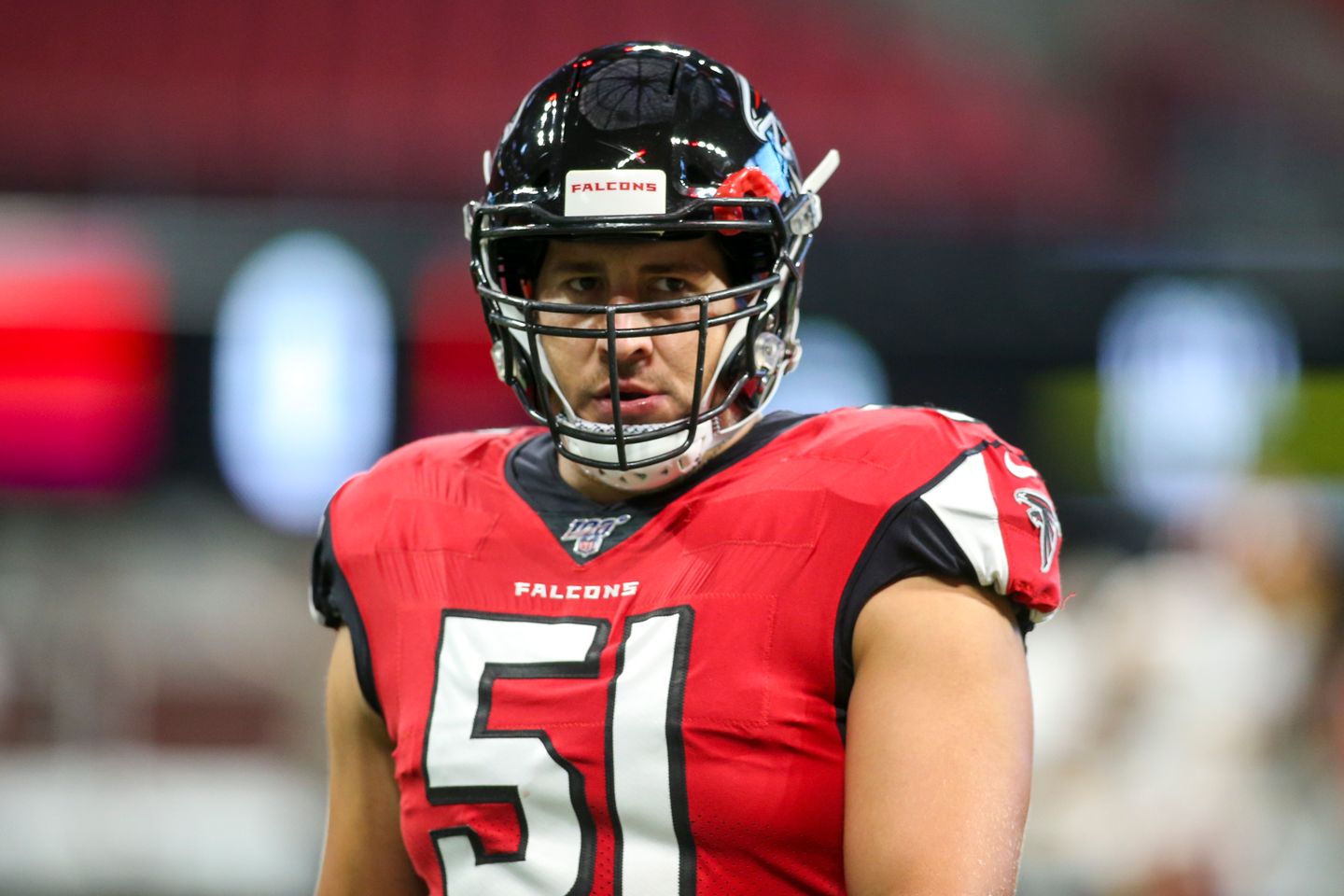 One day after the San Francisco 49ers held their own Pro Bowl offensive lineman, they added another from the outside, marking focus Alex Mack to a three-year contract.
Terms of the contract, which was reported by the team on Thursday, were not yet available. The Mack bargain had been brewing since the extremely early times of Wednesday morning after left tackle Trent Williams labeled Mack in an Instagram post reporting his own re-signing with the 49ers.
Well before that, in any case, Mack to San Francisco had been an logical connection. He played his college ball at close by Cal and was a favorite of 49ers coach Kyle Shanahan when he played for him with the Cleveland Browns in 2014 and the Atlanta Falcons in 2016.
"The 49ers, obviously there's a connection with Kyle Shanahan, and him as a head coach and the offense he runs, that always has been something that I know it's a system I can be really good in," Mack said Thursday. "It's an offense I know I can excel at, so it was a very good fit between a good team and a good spot with a good coaching staff and a place I can be a good player in."
Mack, 35, completed his fifth season with the Falcons last season. He joined Atlanta as a free agent on a five-year, $57.5 million agreement before the 2015-16 season.
He has been selected to six Pro Bowls in his 12-season career, including his initial three seasons with the Falcons.
Mack spent the first seven seasons of his vocation in Cleveland, where he was chosen to his initial three Pro Bowls.
"We are excited to add another Pro Bowl player to our offensive line," general manager John Lynch said in a statement. "Throughout his career, Alex has been a model of consistency. His leadership and high character will be felt throughout our team and community."
Drafted with the No. 21 generally speaking pick in 2009 by the Browns, he has begun each of the 179 games in his vocation. He missed just two games for the Falcons in his five seasons, both coming last season, as he missed the final two games on account of a concussion and being set on the reserve/COVID-19 list.