Presdon Luczek's Unique Style to Luxury Real Estate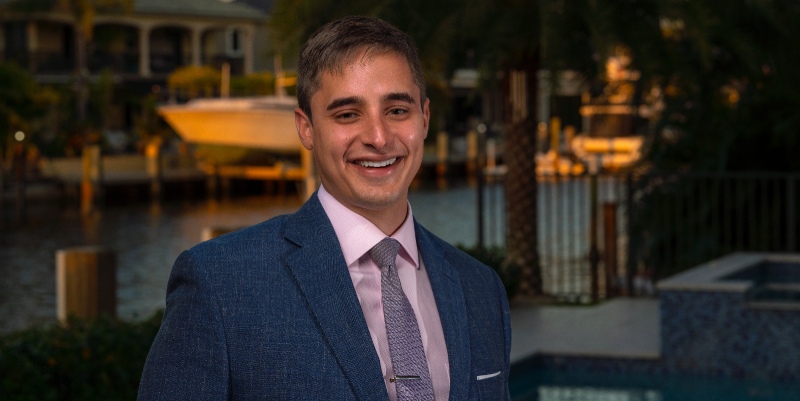 Presdon Luczek cemented himself as a pioneer in luxury real estate across South Florida and Martin County. Recognized for his exceptional level of performance and proven reputation for delivering optimal results, Presdon prides himself in offering the highest caliber of service to his distinguishing clientele.
Presdon is the Executive Director of Luxury Sales in the Sports and Entertainment Division of One Sotheby's International Realty along Florida's East Coast, with $114 billion in annual company sales and a global network spanning over 70 countries.
Presdon quickly became the #1 individual agent company-wide in Palm Beach 2020, 2021, setting himself apart with his sharp business acumen, innovative marketing strategies, personable demeanor, client-obsessed approach, and above all, authenticity. Presdon has successfully cultivated a network of trusted celebrities, influencers, and high net worth clientele, his group, Sports and Entertainment Division, representing figures such as Pharrell Williams and David Beckham.
Presdon was elected by corporate executives and founders of One Sotheby's who personally sought him to manage North Broward, Palm Beach, and Martin County Luxury Sales. Known for breaking molds and leading complex transactions, Presdon holds a long list of achievements, including two recent record-breaking sales. One a land acquisition on Palm Beach Island 167 Seabreeze Avenue Palm Beach, FL 33480 last asking $11,495,000.00. Another 3711 NE 31st Ave, Lighthouse Point, FL 33064 sold for $5,150,000.00, the most expensive land acquisition in Lighthouse Point, FL at the time.
Presdon expertly navigates through intricate situations achieving unheard of price premiums. A unique Jupiter property built by Palm Beach pioneer Henry Dubois in 1915 along the Jupiter Inlet sat on the market with little interest for a year. The 1.09-acre property was constructed before county housing regulations, and Presdon worked around complications with Florida Power and Light (FPL), utility encroachments, eroding lands, protected wildlife and plant species, nearby protected Historical sites, building restriction, and boating limitations to the canal among other underlying issues. Presdon sold this historic unincorporated property for the family who founded Jupiter FL selling for $1.5 million, even though the property was estimated to be valued around $625,000 at the time of the sale. Constantly pushing the envelope, Presdon saw a unique business advantage to break into the Palm Beach Island market and collaborated with One Sotheby's owners to receive licensing to conduct business on the prestigious Island opening market access for the company.
After his individual board membership, Presdon is the only dual-bored agent for One Sotheby's. Only satisfied with being unsatisfied, Presdon pushes the boundaries of luxury real estate with his sophisticated new-age approach. He has an eye for content and personally invests in his production, by training talent to capture the spirit of his luxury properties. With the highest caliber equipment and software, each image and video is fine tuned to meet his high standard that proves to be industry-leading. He and his team provide complex content production, the amalgamation of technical skills, careful attention to detail and quality standards delivers stunning property content that drives proven results.
Property analytics on websites like Zillow and Realtor.com show that the average home of Southwest Ranches reaches 300 to 1,526 views a month; Presdon's listing received more than 42,573 views in under a week. The velocity of luxury property sales truly reflects on the attention to quality in the property presentation. One home on 5821 Handcock, Southwest Ranches FL sat on the market for 3 years.
As soon as Presdon listed and rebranded the home, the property sold within 28 days at a record price per square foot. Achieving unheard of prices for his clientele. To stay up-to-date with the luxury estates Presdon markets and produces, follow him on Instagram.