'Physical attraction' is vital, according to Jaya Bachchan, who also claims that she has no issue with Navya having children "without marriage"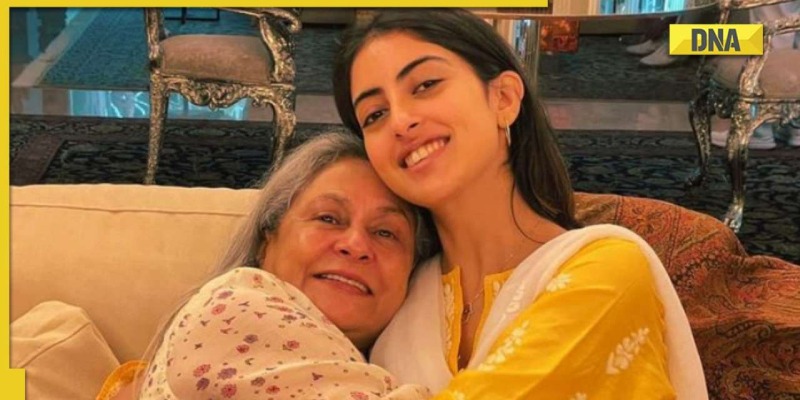 According to Jaya Bachchan, a relationship's "physical attraction" is crucial. She added that she has no issue with Navya Naveli Nanda having a "child without a marriage."
In order for a relationship to continue longer, 'physical attraction,' according to seasoned performer Jaya Bachchan, is crucial. At an interview on Navya Naveli Nanda's podcast What The Hell Navya, Jaya also mentioned that "in our time, we couldn't experiment." According to Jaya, a relationship cannot endure on "love, fresh air, and adjustment," and she referred to the physical component as "very very crucial." She added that having a "kid without a marriage" for Navya Naveli Nanda is not a problem.
Jaya stated: "People will find it offensive coming from me, but compatibility and physical appeal are also crucial factors. Our age was not allowed to experiment, but today's youth may, and should, do so. Since that is partly to blame for a lasting partnership. It won't endure very long if there isn't a physical connection. I believe that you cannot survive on love, fresh air, and adjustment. It's quite crucial."
"Sometimes it's unfortunate, but a lot of the younger generation would feel guilty going through that experience, and I think it's very wrong. Of course, we never could, we couldn't even think about it, but the younger generation even after me, Shweta's generation, Navya's generation, is a different story. It's alright, so you proceed to act covertly. You can be polite about it if you and I had a physical relationship and you still think our relationship wouldn't have worked out without it "the seasoned performer continued.
Jaya also discussed some advise she had for the younger generation. She stated: "I'm taking a really clinical approach to it. The romanticism of today is lacking that feeling because… I believe you ought to wed your best friend. You should have a good friend, talk about it, and then say, "Let's get married because that's what society says because I like you and I think you're wonderful, so maybe I'd like to have a child with you." Really, it's not a problem for me if you have kids without getting married."
Navya and Jaya's daughter Shweta Bachchan both heard what Jaya had to say. She is the eldest child of Jaya and Amitabh Bachchan, an actor. Shweta was born in 1974, and actor Abhishek Bachchan was their son. They wed in 1973. (1976). Jaya's next film appearance will be in Rocky aur Rani Ki Prem Kahani, directed by Karan Johar. Ranveer Singh, Alia Bhatt, Dharmendra, and Shabana Azmi are also featured in the movie. In 2023, the movie will be released.