'PHENOMENAL' – THE TERM THAT PERFECTLY DESCRIBES KEILLEY LEE MARQUES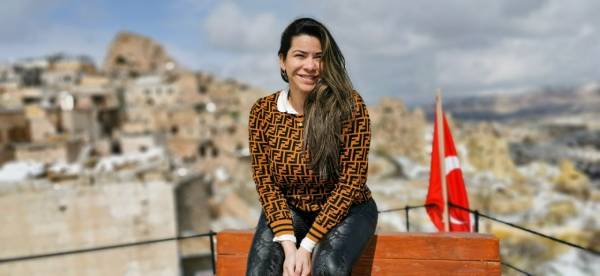 A former volleyball player, fashion and lifestyle blogger, incredible jewellery designer, a doting wife, and a loving mother of two-Keilley Lee Marques
Have you ever heard of the term 'phenomenal' that exactly describes Keilley Lee Marques. She is a woman, full of life and battles- as she believes in struggling and exploring. Born on 13th December 1985 in Paulo Afonso, Bahia (Brazil) Keilley Lee Marques is a multi-talented personality. "You put women in different roles; she'll prove herself," is what Keilley Lee Marques believes in. She is not just a successful social media influencer, fashion and lifestyle blogger, a former volleyball player, or an incredible jewelry designer but a loving mother and a doting wife too.
She believes that a woman is full of patience and can manage several roles assigned to her at the particular time. She is also the founder of KLeeOfficial, her own company based in Barcelona, Spain. Her inspiration for starting a completely different business was her lifestyle, constant exploring of new cultures, and travels throughout Europe. She has been travelling since her childhood with her mother, which justifies her passion for travelling.
Building a career in a whole new industry while looking after two toddlers side-by-side has not been easy for Keilley Lee Marques, but since she has never learned to give up or blame the situations, she instead learned to manage things. "Our greatest glory is not in never falling but in rising every time we fell" is the phrase that she strongly believes. With such a diversified career, she managed to excel her every role of life. Keilley's words perfectly described her optimistic approach towards her life- "Our greatest glory is not in never falling but in rising every time we fell." Stopping is not even an option on her list. According to her, a person should live his life to the fullest and complete his bucket list. Regressions should not compel your current lifestyle.
Apart from being a volleyball player, influencer, and jewellery designer, she worked as a TV Reporter in Barcelona's local television channel. In addition to this, Kielley Lee is currently working with a prestigious organization, Labyront, and also influencing people through her social media Next Generation Basket Brno (you can follow the Instagram page @nextgeneration_basketbrno)
When it comes to family, Keilley Lee says, "My biggest achievement is to see my family happy," and those are the words coming out directly from the heat of a core homemaker and a mother. All achievements are remarkable, but family happiness is something that is beyond every other achievement.
Excelling in various fields over these years has made her more headed solid and passionate about her career. She says, "Age is not exactly the no. of yrs. that you've lived, it's the feeling & state of mind that tells your real Age. I feel a lot young than what my birth certificate tells me." Keilley Lee defines her achievements as the initial start of her career and that she has a whole new world and dimension to explore. Responsibilities never hold you back from living your life; they only make you stronger and more confident. And when you have a family by the side, you start feeling more responsible for making them proud and doing your life's part honestly. The way Keilley Lee Marques managed her roles and excelled in all of them makes her a truly phenomenal woman.