Oregon Basketball JUCO Secures Commitment from Top Scorer in Basketball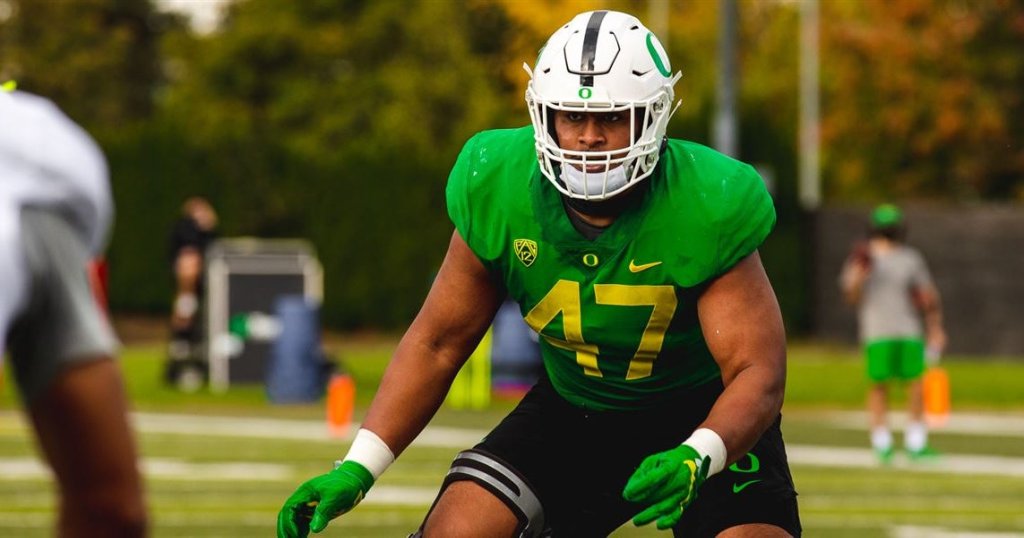 The Oregon Duck Men's Basketball Program has received a verbal commitment from the prospect of high-scoring at the junior college level this past season.
Grayson College guard Tyrone Williams has announced on social media that he will be playing the last two years of college basketball in Oregon. Williams will be coming to Oregon as a junior for the 2022-23 season.
The 6-foot-5 guard is originally from Philadelphia and as a sophomore last year he averaged 27.6 points per game, shot 55.1 percent off the field, made 43.5 percent of his three-point effort, averaged 6.5 rebounds and 2.5 assists per game. The NCAA chose to return to junior college for a third season after not allowing all athletes to count the 2020-21 season for potential college or junior college qualification. He will be the third-year sophomore Juco Prospect in the 2021-22 season.
Williams had nine games last season where he scored 30 or more points in one game. His best game of the year came on March 13 against Strength 'n Motion, where he scored 51 points in 19-of-27 shots off the field.
As a freshman at Grayson College in 2019-20, Williams averaged 19 points per game, 44.7 percent shots off the field, 31 percent of his three-pointers and an average of 1.9 assists and 6.9 rebounds per game. He stole an average of 1.2 in his 49 career games.
Williams also kept a scholarship offer from Penn State.
This time in the 2022 recruitment class, the ducks have three verbal commitments. Five-star point guard Dyer Johnson was Oregon's first verbal commitment, and shortly thereafter the Ducks landed in five-star center Kyle Ware. The three-man recruitment class is yet to be decided, as Ducks will keep trying to add more players to the class.