Om Sons Bridal Store: Racing ahead others in the bridal jewelry and accessories market thriving on their creative designs and innovativeness.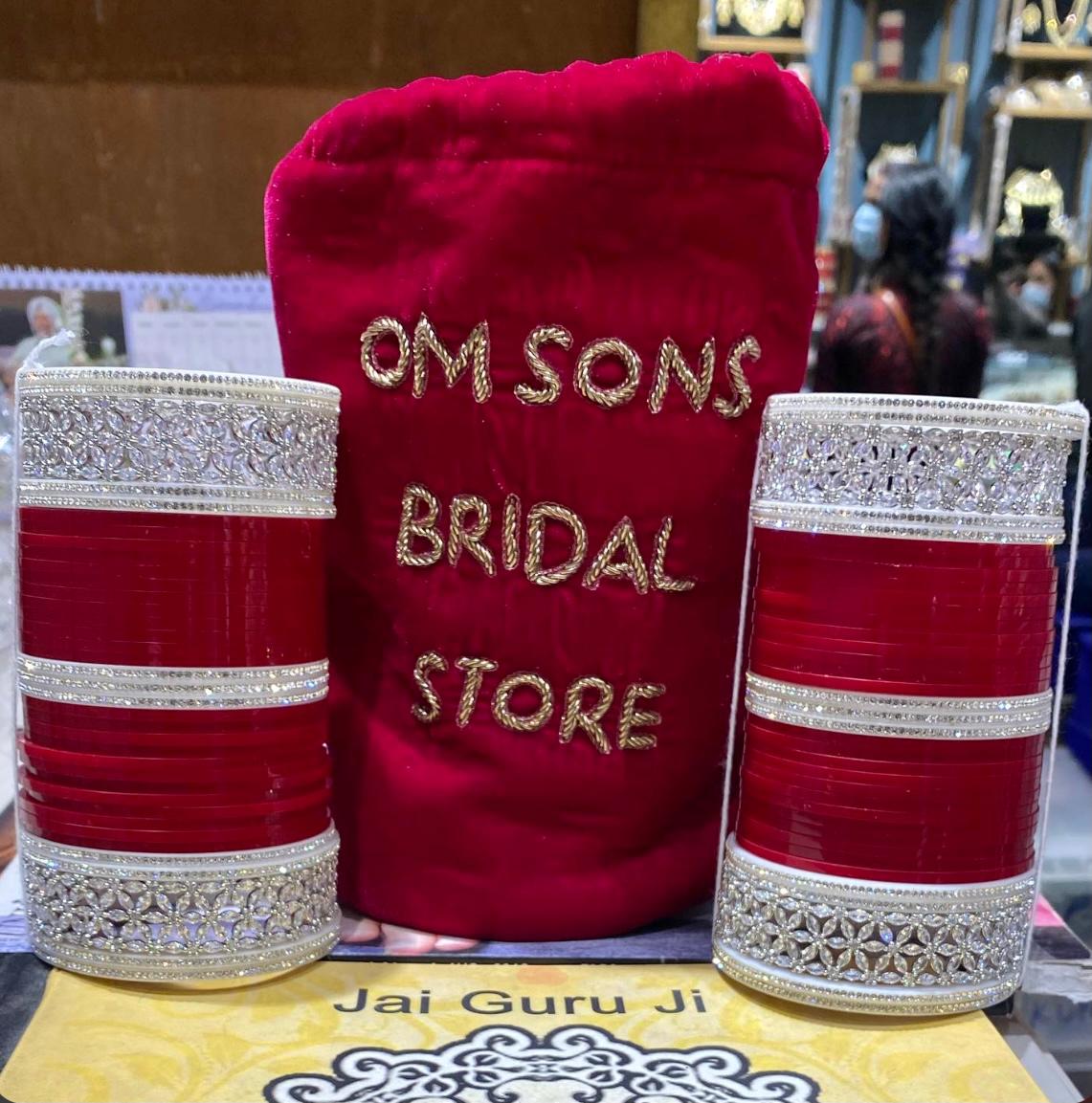 Sunny Shandil as the man and the mind behind the growth of the jewelry store is confident to continue taking over the market with his cutting-edge designs.
Year after year, we come across different jewelry brands and outlets that promise to offer something unique from others. They always work with the aim to create a brand name in the vast and competitive market by diving deep into creating trendy yet classic designs that not only act as a treat to the eyes to the current generation but also soothes the eyes of people who crave for vintage designs. A brand which is a mixture for both are usually hard to find in the market; however, fortunately in India we have jewelry brands that always try to mesmerize customers by creating pieces of jewels as unconventional as possible, especially when it comes to bridal jewelry and accessories and "Om Sons Bridal Store" is all about this and much more under the astute leadership and business acumen of Sunny Shandil.
If you crave to wear unique jewelry at your wedding that adds up to your entire look and compels people to remember you for a longer period, absolutely nothing beats Om Sons Bridal Store. Sunny Shandil as the head honcho of the business is of the opinion that bridal jewelry brands cannot play around the same kaleeras and chura designs that people have been wearing since ages. It is time, they move ahead from those old ideas and change the game for the better by including designers that are well aware of the changing market trends and at the same time know what brides and others would love to adorn at their special days by creating personalized designs for bridal jewelry.
Om Sons Bridal Store has been one brand that has always believed in not only inspiring people to get closer to their traditions and cultures of an Indian wedding by emphasizing on the importance of wearing wedding jewelry that signifies one thing or the other for Indian brides but has also equally focused on creating personalized designs that keep up with the dynamic needs and requirements of clients.
The bridal jewelry store began its operations way back in 1983 and since then has had a great market presence in the industry. Sunny Shandil joined hands in his family business in the year 1995 and has given everything to help make their store retain that position in the markets and also other parts of the country. Their specialized and custom-made kaleeras and churas have been the talk of the town always and this has given them the opportunity to work along with many big names of the entertainment world and serve them with their exquisite collection.
Their outlets are spread across three locations, two in Delhi and one in Karnal. Apart from churas and kaleeras, they also specialize in other wedding jewelry and accessories. Giving 25 long years to the bridal jewelry industry, Sunny Shandil is aspiring to make his brand reach the global markets as well.
The long list of clients that Om Sons Bridal Store has worked for so far includes Neha Kakkar, Rashami Desai, Helly Shah, Shraddha Arya, and many other renowned names. Their Instagram handle @omsons_bridal_store will only let people fall more in love with them and make them realize why it stands as a leading name in the jewelry designing business.