NILOTPAL MRINAL, A MAN WITH GOLDEN HEART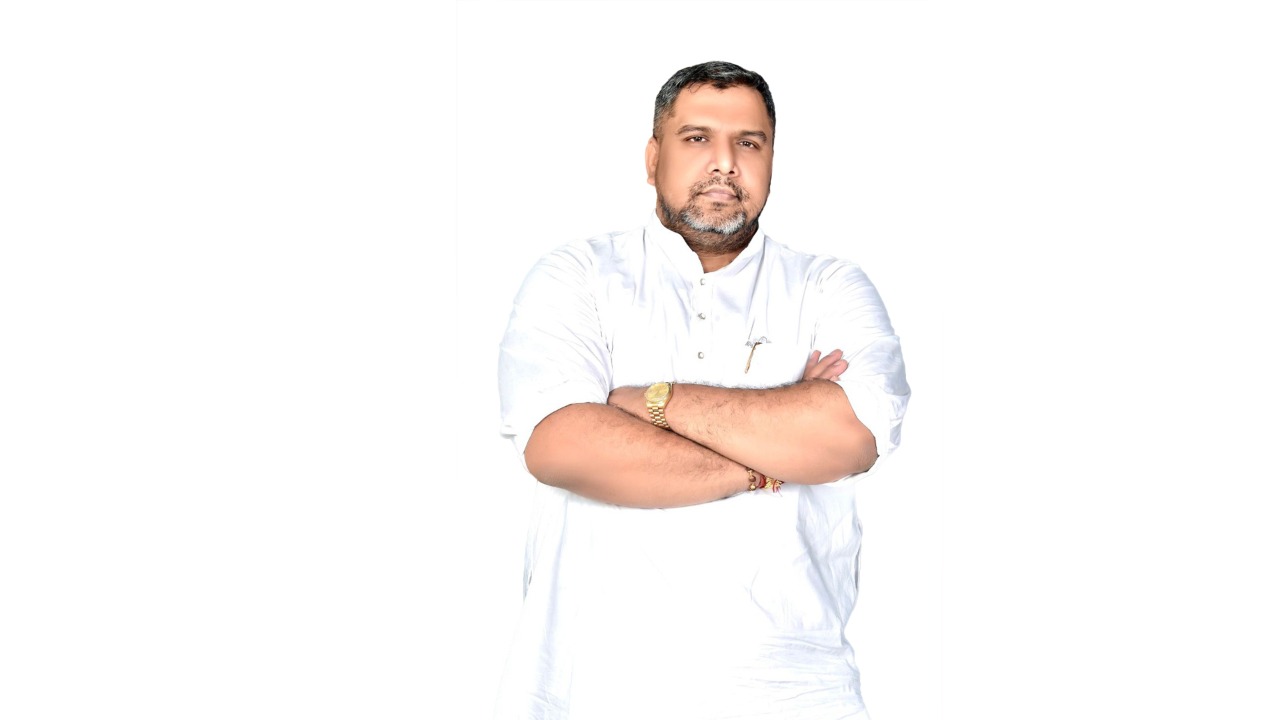 NILOTPAL MRINAL, a social activist, politician, director, and founder of Nanhi Goonj Vikas foundation in Santacruz (East) Mumbai. Established in 2014 & 2015 Nanhi Goonj is a foundation incepted by Shri. Nilotpal Mrinal. This foundation is formed for those unheard little & small voices of underprivileged children/orphans and disabled individuals seeking support. These voices go unheard because of the hectic lifestyle and busy routines we live in, Nanhi Goonj aspires to hear all these voices and be at their rescue.
"DOING GOOD IS GOOD ONLY WHEN YOU DON'T EXPECT ANYTHING IN RETURN", says NILOTPAL MRINAL. He believes in keeping a low profile without exaggerating about his humane activities, his firm belief is that  Society does not become modern just by changing its superficial appearance, it should gracefully accept all humans, whether able-bodied or differently-abled.  He is a crusader for freedom of speech and campaigns relentlessly against instances where the voice of the public is stifled. For him Nation comes first – RASHTRA SARVOPARI, his constant approach towards the support for the Indian Army & the welfare of Citizens displays his love & passion towards his country & countrymen.
His main aim and priority are:
To transform Disability in people in India into special abilities by motivating them and make them realize that they can be independently successful by discovering the skill sets they possess with them. This will eliminate the term and notion of disability in our country to a great extent.
To be a motivator and an example for the disabled by leading them as a disabled champion by executing various thought-provoking campaigns and helping them in all ways possible.
To ensure India becomes a country where all are unified and as one, irrespective of their race, color, religion or bodily differences.
Few initiatives by the Nanhi Goonj foundation are as below:-
Food distribution for poor
With an aim to feed the hunger, Nanhi Goonj Vikas Foundation distributed food packages to the poor people.
Kalina mini-run is a peace run endeavor to unite the Army, Navy, Air force, CISF, and Mumbai police on one platform along with common Indian citizens. The marathon aimed to make youth realize the importance of health. Many celebrities from both the Bollywood arena and political arena have consented their support to this good healthy job.
With the aim to promote communal harmony, unity in diversity, peace and prosperity in nation, Nanhi Goonj Vikas Foundation organized Mumbai mini-run in 2nd October 2017 on the occasion of Gandhi Jayanti. A huge success in its inaugural year the event attracted 15000 participants. the unique armed forces themed running race starts and finishes at MMRDA ground. with a generous course time limit the race was open to both serious runners and more casual participants from uniform forces (Army, Navy, Air-Force, CRPF, Maharashtra Police) and civilians (Men, Women, sr. citizen, physically challenged) who was most interested in the patriotism and nation's welfare. supported by local volunteers, staffing aid stations, and working professionals it was an exciting community event for both participants and local non-profit organizations who were part of the event. the proceeds from the events was used in various social activities organized under Nanhi Goonj Foundation.
Football tournament – 2017
A football tournament was great way to engage youth to play games. the teams were given opportunity to challenge opponents and show their best skills, which developed a sportsman spirit in them.
Kabbadi tournament – 2017
In order to encourage youth to play outdoor games and stay fit, Nanhi Goonj Vikas foundation organized kabbadi tournament. Many teams participated in the game. it was a fun and competitive tournament.
On kargil diwas Nanhi Goonj Vikas foundation paid tribute to martyr Aurangzeb at his salani village in poonch district.
Special screening India -Pakistan world cup – 2019
we all get excited during world cup matches, our excitement levels touches the sky especially when it is India Vs Pakistan match. but not everyone is fortunate to have TV and enjoy the match. hence, Nanhi Goonj organized a special screening of India Vs Pakistan cricket match for people living in slums.
Distribution of sewing machine, trycycle and walking clutches – 2021
On death anniversary of our beloved Actor Sushant Singh raj put, Nanhi Goonj Vikas Foundation distributes sewing machine, tricycle and walking clutches to handicapped people.
World environment day 5 June 2021
with an aim to spread awareness of protecting the environment Nanhi Goonj Vikas Foundation took the initiative of plating plants in 129 Air Defence Regiment
Kerala flood relief campaign
In the year 2018 Kerala experienced unusual high rainfall which resulted in severe floods. during this flood, the whole of Kerala suffered and many deaths were reported. lakhs of people were stranded and many were affected. At these testing times Nanhi Goonj lead by Shri Nilotpal Mrinal took the initiative to support all affected with basic necessities. with well-planned efforts and coordination, trucks were loaded with basic essentials like food materials, shoes, candles, matchboxes, and various other needed things in day-to-day life and were transported to Kerala from Mumbai. this helps lakhs of people in Kerala who couldn't purchase necessities due to the availability of all such things.
Mission: to lend a helping hand to every underprivileged, orphan, and disabled children in need.
Vision: A future where every child is supported and given the opportunity to dream and live in harmony.