New microphones of Sennheiser play well with phones and cameras alike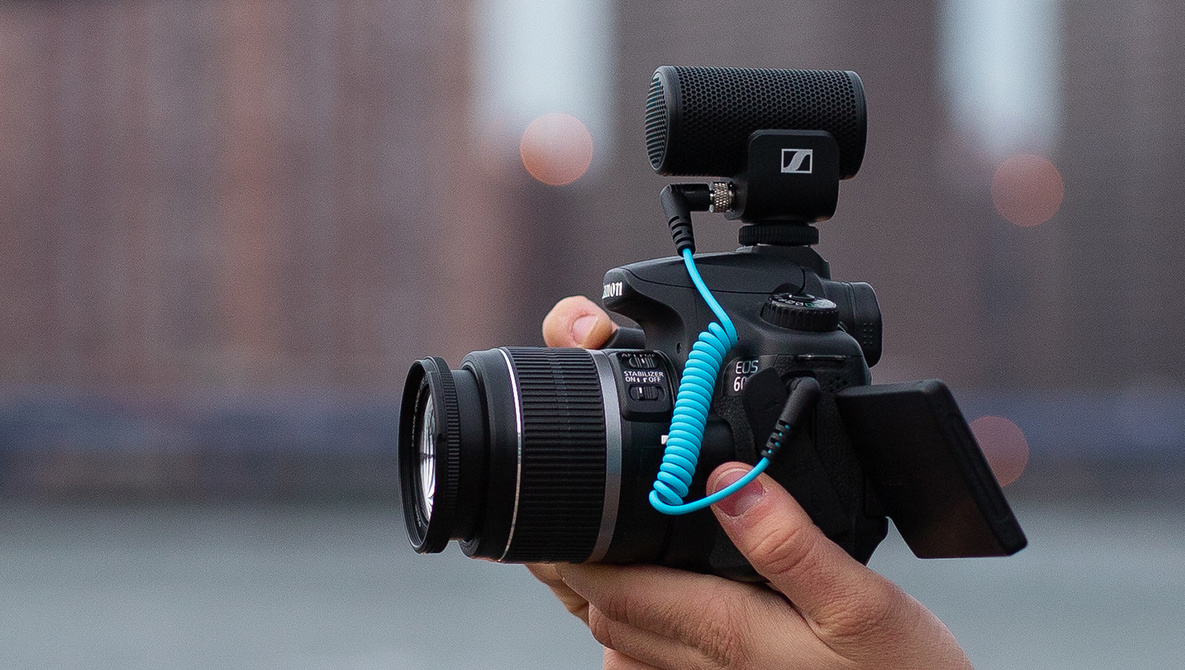 Sennheiser is presenting some new mics for makers to use on consumer-level cameras and phones, including an update for its popular camera-mounted MKE 400 shotgun microphone and new phone-friendly lavaliere microphones.
The updated MKE 400 shotgun microphone looks to be an update from multiple points of view from the past version — it has new design, which fuses a windscreen (it likewise accompanies a fuzzy breeze sock), an built-in headphone port, and, blessedly, can automatically turn on or off with your camera. It also now comes a free wind blocker for when it gets really breezy. That should help lessen the number of times you finish recording, just to understand that you didn't really capture the audio you were expecting (something I've totally done previously).
It's also now designed to work with mobile devices or tablets; it accompanies both a standard TRS cable implied for DSLRs or mirrorless cameras, just as a TRRS link that should work when connected to a telephone's earphone jack. Or then again, more probable, a 3.5mm to USB-C or Lightning connector. With the amplifier's implicit earphone jack, you ought to try and still have the option to screen when shooting with a telephone (or with a camera that just has a mic-in and no headphone out).
The new features should help make Sennheiser's microphone a more compelling competitor to Rode's most recent mics — the older version of the MKE 400's lack of auto on/off and comparatively outdated design made it an intense sell when contrasted with something like a Rode VideoMic Pro. It's ideal to see Sennheiser find the remainder of the market.
Every one of the upgrades to the MKE 400 do come at somewhat of an expense in the battery division, however: Sennheiser assessed that the old MKE 400 would most recent 300 hours off a solitary AAA battery, while the new form just publicizes 100 hours of utilization off of two AAAs. The mic still retails for the equivalent $199.95.
Then, Sennheiser's new XS Lav mics are intended to be worn on a shirt collar or lapel and could be valuable for creators looking to get better audio, yet who would prefer not to utilize a huge shotgun-style microphone. The clip-on mics comes in two versions: one with a 3.5mm TRRS plug, and one with a USB-C plug for dongle-free use with phones or computers. Sennheiser had recently made a lavalier mic for iPhones that connected by means of Lightning, yet it appears as though to be not, at this point generally accessible. (You can discover one that bafflingly looks very much like it at Apogee.)
The USB-C version ought to be the most widely-compatible, as it'll be helpful for both Android telephones and single-audio-port computers (plugging it into a combination headphone jack on, say, a MacBook would make it difficult to use headphones, yet you could utilize the USB-C port all things being equal). iPhone proprietors will need to take a gander at the XS Lav with the 3.5mm connector, however a connector will be required.
The 3.5mm version costs $49.95, and the USB-C rendition costs $59.95 — both are more affordable than the $79 Rode smartLav Plus.
Both the MKE 400 and XS Lav USB-C can likewise be purchased as a component of a "Mobile Kit," which adds $30 to the cost and incorporates a tiny tripod and phone clamp mount.