Mr. Punjab And Mr. Jalandar Bodybuilding Shows Held On 2 January By Fitness International Federation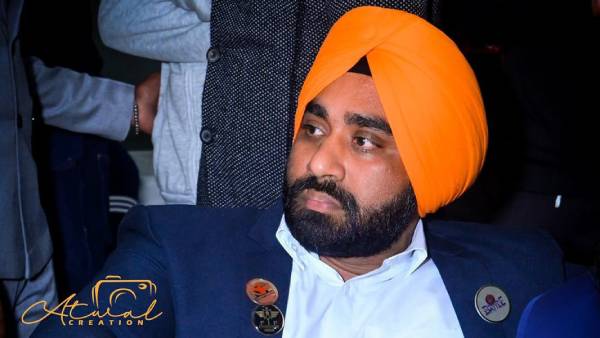 Fitness International Federation, also known as FIF, organized a bodybuilding competition on 2 January 2022 at Basant Palace, Nurmahal, Jalandhar. The bodybuilding competition was held for three titles, including Men Physique, Mr. Jalandar, and Mr. Punjab.
The state-level bodybuilding competition was held by Fitness International Federation India president Mr. Harminder Dulowal in association with Be Strong Fitness Club and SG Nutrition. The organizers had announced cash prizes worth rupees eleven thousand, trophies, and certificates for the winners. Those who participated in the bodybuilding competition also received an encouragement certificate.
Hundreds of bodybuilders across the Punjab region, including beginners to professionals, had participated in the competition. One better than the other bodybuilders had indeed raised the temperature. The gathering of such heavy-weight bodybuilders at one place was a delightful treat for the audience's eyesight.
From the many bodybuilders, Jeet Shergill managed to win the hearts of the audience and judges with his jaw-dropping physique. Jeet Shergill was declared the winner of two titles at the same time and awarded a cash prize of rupees eleven thousand, two trophies for Mr. Punjab and Mr. Jalandar, and a certificate for his participation.
Harminder Dulowal, Rajdeep Singh, and Arun Kumar chaired the position of Judges during the competition. All three judges are famous amongst the bodybuilders' community and have been linked to the bodybuilding profession for more than a decade.
Fitness International Federation (FIF) keeps organizing bodybuilding shows and competitions in India to promote the profession, which just holds an image of leisure hobby in the eyes of many in India. FIF conducts many bodybuilding competitions around the world for the titles such as Men's Bodybuilding, Men's Physique, Men's Sports Model, Men's Fitness Model, and women-specific FIF MS Bikini.
Fitness International Federation is an association of several countries located in Singapore that promotes fitness, bodybuilding, and sports. FIF, founded by Dennis Tew, has its presence in many countries, including China, Hong Kong, Malaysia, United Arab Emirates, and India. Mr. Harminder Dulowal looks after the federation's operations and goals in India. Harminder is also a bodybuilder and has won many medals, trophies, and prizes in his career. Apart from chairing the presidential post, Harminder trains aspiring bodybuilders, men or women. He also is a motivational speaker who speaks about patience, dedication, and struggle in life. Harminder Dulowal has followed a vegan diet all his life and advises aspiring bodybuilders not to make money, a stumbling stone in their careers.
Fitness International Federation has many bodybuilding shows and competitions in the pipeline. Those who want to showcase themselves through competitions should keep in touch with the FIF, says FIF India president Harminder Dulowal.