MEET PRANAY PATEL, INDIA'S BEST WILDLIFE PHOTOGRAPHER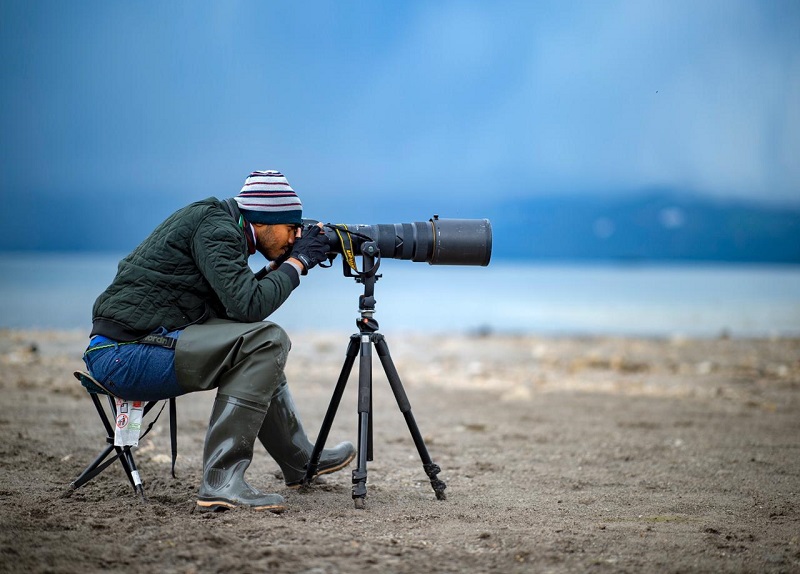 The people who make up today's thriving photographic community are our eyes to the world. Pranay Patel a wildlife photographer, showcasing the mayhem and beauty of the flora and fauna is the one who sorts all the chaos of the wildlife into images that bring clarity. For more than 8 years, emerging photographer Pranay Patel has been carefully honing his craft; capturing wildlife scenes across India, Africa, USA, Russia, New Zealand, and Australia among many others, and exhibiting his exclusive collection of photographs in India and across the World.
With his unwavering documentation of various forms of wildlife in their natural habitat, he has turned a lot oh head around the industry. Claiming his name to fame he has so far successfully launched a few beautifully documented Calendars like "The Wonderful Wildlife of Gujarat" in 2015 and "The Bears of Kamchatka, Russia" in 2019 and also his photography spree to Masai Mara in "The Wild Earth of Africa" launched by Shri Mukesh Ambani in 2015. His huge fan base on his Instagram handle @Pranaypatell look up to his work idolizing him as their mentor. Being a role model for many such people who share the same interest in photography has left Pranay with utter bliss. He has been nothing but a prodigy in this field of photography,
Pranay has been regularly organizing Photo Exhibitions displaying his artistic and exotic photographic collection of India and other countries across the world, receiving appreciation for his charismatic photographic skills. One of his most stupendous photographs of Asiatic Lions also made its way to Gujrat Tourism Poster. Mentioning about his experience, the Ahmedabad-based photographer said, "It is dream come true for me as I could visit these many wildlife destinations around the world and could witness such precious and rare moments. I am also excited and determined to be a part of such a renowned organization, Praveg Communications India Limited by signing a contract for photography assignments."
Brick by brick, he built an enviable collection of photographs, such a beautiful way to move closer to establishing his own identity in the industry. Good Luck!