Meet Pierrick Jamaux, the ace business man who has introduced a unique service named 'Hi'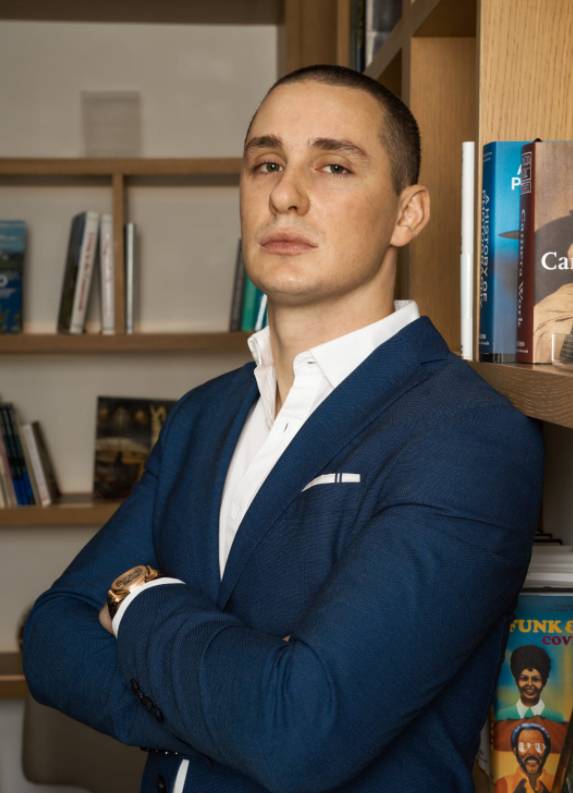 The ecosystem that he and his team have built has the potential to take the financial industry ahead of its time.
The business world has seen many bright individuals who have introduced technologically advanced innovations which have been a boon for the world. Though these innovations look simple, there's a lot of work that goes into it that makes it to reach the highest point of success. Talking about such spectacular introductions by savvy business people reminds us of one name who has done his bit by changing the face of the financial world, he is Pierrick Jamaux. He's known for establishing ventures which are well ahead of time and hold extreme potential.
This 33-year-old Versailles, France born brilliant mind now operates from Hong Kong. He's completed his formal education from the elite engineering school Ecole Centrale Paris, holding expertise in mathematics all throughout his academic years. This brilliant student who was good at studies always looked promising since his early days to his peers, which he proved right by going ahead in life and creating a distinct mark in the financial world. His career started with banking which made him jump to different countries like Paris, New York, London and Hong Kong where he held positions as a trader. Later on he realized his interests lied somewhere else and that was in the entrepreneurial world, which led to the establishment of his foremost venture which was into luxury concierge services. The business did exceptionally well and within no time was sold to a tech company, which fuelled his further expansion plans.
His life took a major twist when he established his new venture – 'Hi', built on the Blockchain and is powered by its own membership token, the hi Dollar. The company aims at providing access to feeless banking services to everyone, including unbanked and underbanked communities. All members need is a phone and a valid ID to gain access to hi's services. It's a one-of-a-kind concept which is new to the market but holds extreme potential to make it big in the near future. "My primary objective is to create awareness amongst people about its advantages over paper money, as these will almost cease to exist sometime in the future," says Pierrick, who wants to encourage people to use cryptocurrencies, as these are the future of business.
Follow him on Facebook, Instagram or visit his official website to know more.