Meet Nachiket Gaikwad One Of The Impressive Personality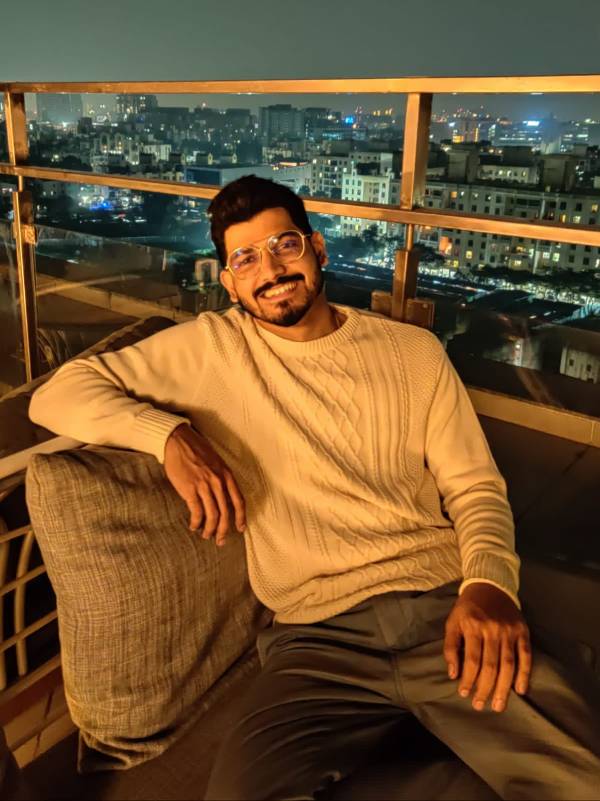 Before you start wondering, we tell you that Nachiket Gaikwad is an individual with diversified talents. He is an adage to versatility and can manage multiple things together. His multi-faceted personality and creative potential are what makes him stand apart from other people. Having his roots in India, and currently based in Pune, Nachiket is an inspiration to thousands of men and women. Being a caring, observant and happy go lucky person , he is an adorable human with strong family values who always has an eye for opportunity and societal good.
Being born and brought up in a middle class family Nachiket Gaikwad never let it stop him from dreaming big. Always an active student as a child and always lead in extracurricular activities. His constant learning attitude made him a great student outside class that further benefited him in his life.
As, speaking with him he says "Passion and vision are the most essential to be pursued and accomplished within ones lifetime to be successful.
Nachiket adds he always had a passion for good cars and bikes and loved to have coffee meets with close friends talking endlessly about this love affair.
He had grown up in middle class family, with a good moderate values. He says that till date Family has provided all necessities which was needed to him,
but still business was not promoted, he always wanted to serve the society in a better way and with his unique style,
So he had set out many plans to execute .
As Engineering was the chosen path which did not resonate with him , so after lots of arguing and 2 years into the course he decided to follow business studies, There he scored distinction class in finance and marketing mba.
Unfortunately soon after his education, his father passed away due to heart attack during covid period and he had to take over the entire responsibilities and join the family business of exports , but the decision to pursue his vision and passion was always on priority, and just with little capital saved up decided to start his own venture "Holding Cup."
Nachiket was Always facinated by hospitality industry as it always gave an opportunity to meet good people and vibe in a stress free manner unlike family business, hence he decided to start holding cup as an alternative to the fast moving coffee culture, pick up and leave for work, also the coffee places like big joints always catered to the spending class, so catering the balance of good yet pocket friendly coffee and tea lovers was the goal for Holding Cup
As personally he would love to visit good cafe joints and explore coffee tea culture across our beautiful cities.
With Holding Cup, he created a theme that would resonate with his idea of the perfect place and ambience, one true to the upcoming coffee culture in India.
Looking forward he plans to expand his coffee joint into multiple niche experiences around the city.
He does not wish to stop there and also plans big for improvements in safe driving and road safety on Indian roads
We give best wishes to Nachiket Gaikwad for his future plans