Aditya Ganeshwade- The Goal Scoring Machine-Setting new records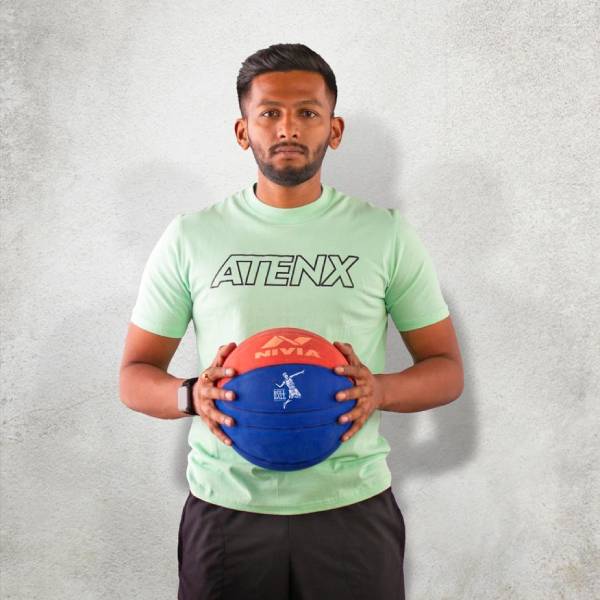 Aditya Ganeshwade, World Championship Record holder and only Rollball player to show consistent, meritorious performance at International level.
It's not new that Aditya's performance at International Championships has always been a word of mouth; setting new records, being a crucial game maker and pulling team out of death-bed in knockouts, he has always helped his team and performed his best to win every game. Each player has different game style and strategies when they are on field. In similar way, their is something alluring about Aditya's game play that makes great audience involvement and cheering for him. Be it his trick shots, leadership skills or game attitude, he has always been a motivation factor for every teammate. Not only his game-play but also his contribution, goal records at international level is something to be highlighted.
Aditya first represented in Asian Championship where he scored 10 goals in the tournament. This was a key moment in his Rollball International Career which caught everyone's eye. After that there was no looking back. With each World Championship his performance and records showed an upward trend with scoring 18 goals in his 1st World Championship and 16 goals in 2nd World Championship. The goal scoring machine just didn't stop there. With consistent efforts, hardwork, rigorous practice sessions and working on his strengths, he was able to showcase an exemplary performance in 3rd and 4th World Championship with scoring 24 goals in the previous and a record breaking 33 goal is latter. With recently playing his 5th World Championship where he was able to score 20 goals in the tournament and helped his team in winning crucial matches.
Aditya holds the World Record as 'Highest Goal Scorer' scoring the maximum number of goals(122) in World Championship; along with the record of scoring the maximum number of goals(33) in a single world event! Aditya's just didn't stop here, but also showed an exceptional performance in World Cup. With scoring 12 goals, he made the record of being 'The Only Player to score 10 plus goals In a single World Cup.'
Until now he has played 38 International matches, and has an average of scoring 3 goals per game- this can be reframed by saying he has minimum of a hat-trick per game ! This is an outstanding performance by any athlete and for his records and superlative performance at World Championship he was accorded 'Best Player Award' in year 2013, 2015 and 2017.