Meet Aiya Kareem, who is readying herself to garner all the love from listeners for her upcoming single "Wishlist."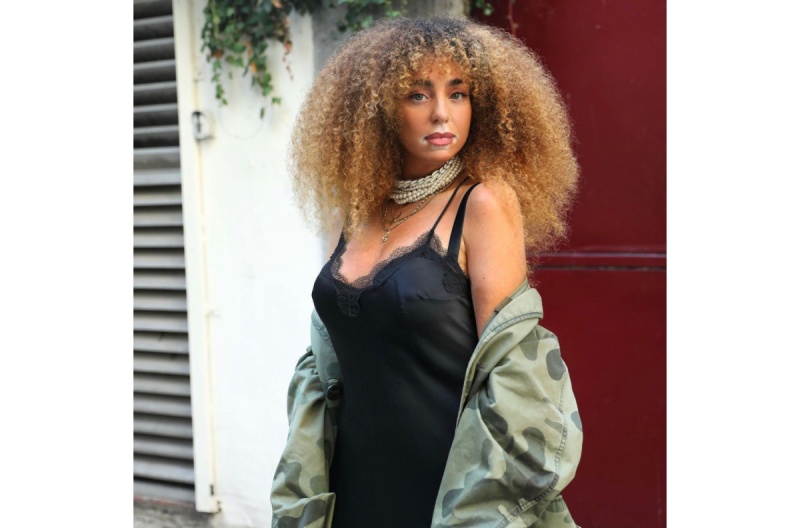 The singer and songwriter exudes passion and her love for music with everything she creates and wants to always give her best in her musical craft.
 
No matter how much ever we speak about a few people giving it their all in their respective industries, only to gain the edge over their contemporaries, but most importantly to become their best versions, it still feels much more discussions are needed around them, for the world to understand their brilliance and genius in all that they do in their careers and journeys. There have been so many such talented beings who have dared to do that in an overly saturated and competitive industry like music and still create their own special place in the hearts of listeners and music lovers, just like singer and songwriter Aiya Kareem has done.
 
The Amsterdam-based singer and songwriter is all about her love and passion for everything music and her quest to reach the top of the industry in the R&B genre, to let the world know what she possesses as a well known musical talent from The Netherlands and how she stands distinctive from the rest in ways more than one. Dancing, playing basketball, music, history, and theatre were a few things she always fared well at, as all these subjects would excite her the most and make her believe in her creative and artistic skills. 
 
Aiya Kareem today is preparing for her single Wishlist to release on 9th December 2022 and can't hold her excitement enough already. People can even pre-save the single. With creating each of her singles, which includes the latest Wishlist, she says how music has acted as an outlet for expression for her in all these years. She realized how she could let her feelings and emotions out through the power of music, which is one of the prime reasons why listeners have connected with her so well and her singles.
 
People absolutely love her voice and the unique vibe she exudes as a singer and songwriter. They are equally excited for her next single to do tremendously well. Do follow her on Instagram @iamaiya.k to know more.