Maziar Rajabi: The best exporter of Bitumen from Iraq, becoming a success story across countries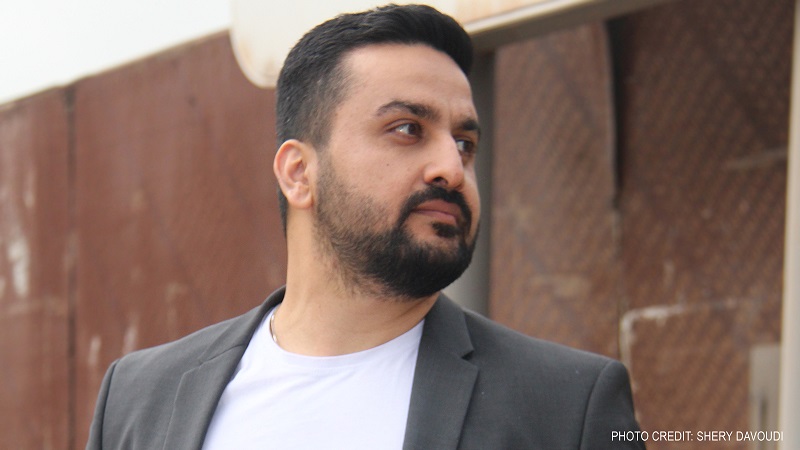 Rajabi's name is synonymous with bitumen in Iraq; such has been his dynamism in the industry till now.
Generally, people who come from small towns from different countries are those who hold bigger dreams in their eyes to prove their own selves & to the world of the many things they can achieve in life. One such individual we know of is Maziar Rajabi. This young guy at 33 years is already a huge name in various business industries. And, currently, his name has become a synonym to the bitumen industry. This company which is named "Verse Oil Service" is the first search result that appears when you type 'bitumen in Iraq'. And, all this has been possible with the consistent efforts, the blood & the sweat this Kurdish Entrepreneur has been putting in over the years.
Accumulating knowledge from every field possible, Rajabi implemented everything in his businesses.
Rajabi belongs to Divandareh City in Kurdistan Province of Iran; the young guy always thought of becoming an entrepreneur & not jump at doing regular jobs. So, after completing his post-graduation, he got a post of a senior partner at a famous Canadian company named Canadian Green Solutions Inc. After putting in efforts for almost 10 years, he even became a shareholder of Mattioli S.A.S, a prominent Italian company. Rajabi started as a marketing sales manager & then worked into the IT field as well. Later, he also became the senior partner for International Business Advisory for foreign companies in Iraq.
Partnering the biggest bitumen company – Verse Oil Service.
One of the most significant achievements for Rajabi is his stint at bitumen products. For the Middle East & oil reserve countries, oil & petroleum products have always been a hot topic & the most used product has been bitumen which is mostly used for road construction for building them or renovating them. Though Iraq initially did not consider the product a profitable one but Rajabi changed the game for all. In 2016, he joined Verse Oil Service as a senior partner, which is a certified oil service company that has been registered in the Ministry of Natural resources in Kurdistan Region of Iraq & proved how bitumen products could be transformed into a lucrative business.
From investing in a profitable business to taking it to the top of the search results.
Looking at the growing demand of the product & to promote his region Kurdistan, Rajabi went ahead & created its website solely for bitumen as www.versenergy.com. Today the company has become so popular not just in Iraq but almost across all countries that Verse Oil Service comes as the 1st Google search result if you search for bitumen in Iraq. The company has also been verified successfully by Google.
Rajabi was always aware of the many growth opportunities that his region Kurdistan held & also the abundance of natural resources his hometown provided that could easily enable the growth of manufacturing industries. With maintaining excellent relations with his customers & providing them with his best services, Rajabi proves to be a leading marketing expert & an entrepreneur that the world needs to know more about.
Follow Maziar Rajabi on Instagram and Facebook @Maziar.Rajabi