Mahindra Electric SUVs BE.05, BE.07, BE.09, XUV.e8, and XUV.e9 announced: IN PHOTO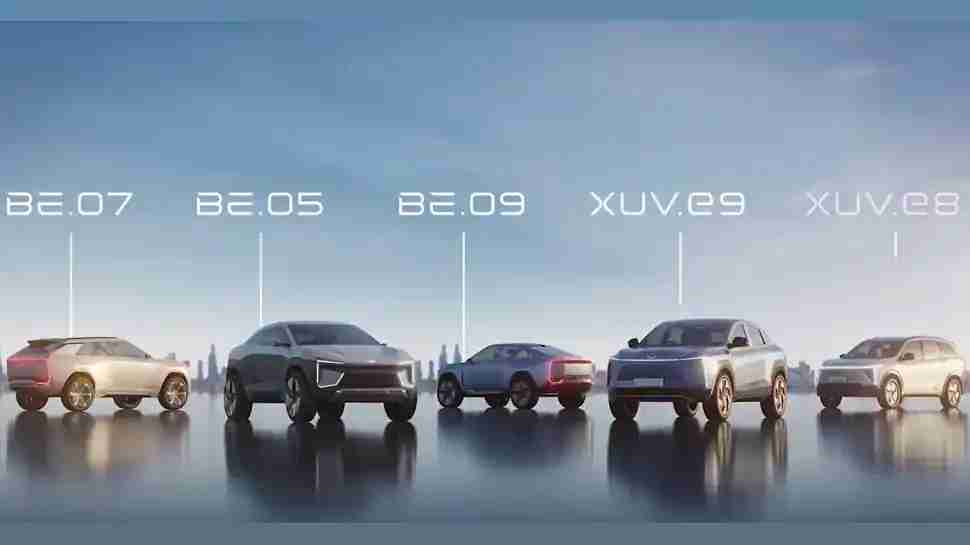 In an effort to corner the expanding global EV market, Mahindra has introduced two new brands, Mahindra XUV.e and Mahindra BE, as well as the INGLO electric platform. The new brands provide five new models: BE.05, BE.07, BE.09, XUV.e9, and XUV.e8, three of which go under the BE brand and two under Mahindra XUV electric. By the end of 2024, the first of these new vehicles is anticipated to go on sale.
One of the top automakers in India, Mahindra also makes a variety of electric two- and three-wheelers. Its FIA Formula E World Championship team, which just signed star driver Lucas di Grassi for the upcoming 2022/2023 season, is possibly most known for it in the UK. Additionally, it provides a selection of popular in the USA farm equipment. Automobili Pininfarina, which is creating the Battista electric supercar, is another company owned by Mahindra.
Mahindra, the largest automaker in India, has shown five electric SUVs that were created in the UK and will be sold in the UK in the future. The vehicles will be built on a new electric platform that uses technology from the Volkswagen Group.
The two new electric car sub-brands XUV and Be will each get one of the five new electric SUVs. The new Mahindra Advanced Design Europe (MADE) Centre, which has recently moved into a new facility near to the team's Formula E headquarters in Banbury, Oxfordshire, was in charge of leading the design work for the new Be vehicles. Mahindra's Indian design centre was in charge of the XUV models' design work.
The launch date for the BE 09 has yet to be confirmed, although it was one of the concept models shown at the launch event. While details for that machine are limited, Mahindra claims it will be a "head-turning SUV grand tourer with a chiseled design".
"We have offered electric three-wheelers in India since 2017, but with our four-wheel EVs we plan to go bigger: not just in India, but around the world. These vehicles are the cornerstone of our global ambitions," said company chairman, Anand Mahindra.