Lovesh Vyas- The Man who never gave up, was told that he would never be able to walk again but is now one of the top models in the country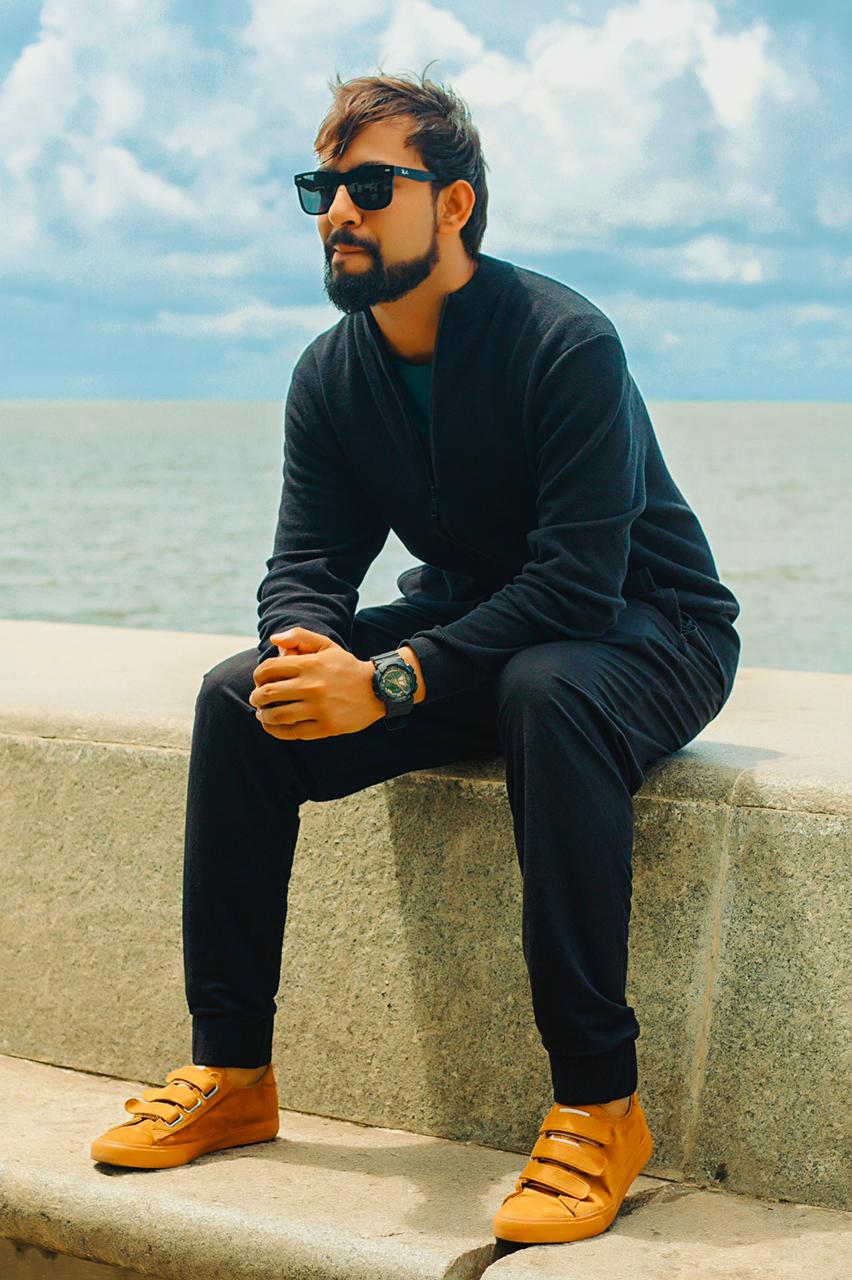 Writer Bernie Siegel once rightly said- embrace a challenge in your life as an opportunity for self transformation. Challenges or Hurdles as one may say are an integral part of life. The most valuable lessons of life are learnt when the time is not in your favour and the destiny wants to destroy you. But hard workers and dedicated people write their destiny of their own. Today we bring you one such story. The story that will inspire you to do something better in life and never stop fighting for your dreams. We bring you the story of one of India's celebrated and decorated models- Lovesh Vyas.
Lovesh Vyas was born in Udaipur- The City of Lakes as known by many. Since his childhood Lovesh actively participated in all the sports events that were organised in his school. Not only he participated but he excelled in them too. At that point he realised that he could do something in sports. As life moved on Lovesh's interest for cricket grew up as well. He started representing his school and then also took part in various domestic leagues around the country. As soon as his career started budding up, an unfortunate incident halted this journey. During practice, Lovesh fractured both his legs and doctors declared that he would not be able to play again. The condition was critical as the doctor even had a nagging suspicion that whether Vyas would be able to walk and run without support for the rest of his life. But Lovesh was man of Steel when it came to hard work and determination. He knew that he had to do something to get back on the track. Therefore, he did everything in his power to recover as fast as he could. Once he was able to recover, he started focusing on his fitness and worked hard to get back in shape. But Lovesh soon realised that it is now next to impossible to return to the game after such a long break. Therefore he tried his hands at modelling. Initially it was a bit difficult for him but after a while is started getting endorsements for brands and various companies. Slowly and gradually he got into the modelling industry when we got signed to RK casting. But Vyas was still not contended with himself, he wanted to achieve something big. Something which he can be proud of. Therefore we started participating in various modelling shows and competitions around the world. And then came 2019, which then went on to become a breakthrough year for Vyas.He won the second runner up prize at Apex Mi's Mr and Miss Model of India 2019 event. In the same year Vyas went on to win a second runner up prize for Sandy Joel's Mr. Universe Competition as well.He then after getting some recognition after winning these competitions started getting offers for TV shows various ad campaigns and music videos as well. He has also acted as the lead model for T-Series' Murder Beekay Song that has more than 2 lakh views on YouTube.Vyas is also a social media influencer with more than 30K followers on instagram, and profile clearly reflects his love for Fashion and Fitness. The Story of Lovesh Vyas is inspiring in every sense and should motivate every individual to never give up in life no matter what happens.