London Giovanni's Release "385 the Lakeside" could put him at the top of Utah's Music Scene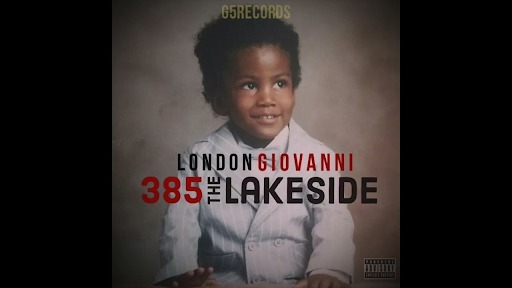 Hip-hop and R&B artist London Giovanni recently announced that his 12-song album, titled "385 The Lakeside," will be distributed by Empire Records and GT Digital Distribution. This news is highly significant, as both Empire and GT Digital are major players in the music industry and have a reputation for helping to launch the careers of successful artists.
Empire Records & Distribution is an all-encompassing label, distribution, and publishing company known for its innovative delivery and content management system and comprehensive social media outreach. With offices in New York City, London, Nashville, and Atlanta, Empire has a reputation for signing and supporting young talent, particularly in the Atlanta scene where they were the first label to release artists such as Trinidad James, Rich Homie Quan, and Migos. The label has also been successful in distributing and promoting artists in the Los Angeles and New York hip-hop scenes, including Kendrick Lamar, Fat Joe, and Styles P. In addition to hip-hop, Empire has signed and distributed chart-topping R&B artists such as Eric Bellinger and Lyrica Anderson, as well as reggae artist J Boog.
London Giovanni's own company, G5 Records, will also be involved in the distribution and promotion of the album. G5 Records is an LLC company founded by London himself, demonstrating his dedication and drive as an independent artist.
With the support of these major labels and distribution companies, "385 The Lakeside" has the potential to put London Giovanni at the top of the music industry in Utah and establish him as one of the first mainstream artists in the state. The album, which was released exclusively to London's personal YouTube channel prior to the announcement, has already gained a significant following and is sure to make waves on all streaming platforms with the backing of Empire, GT Digital, and G5 Records. The release of "385 The Lakeside" is an exciting development for both London Giovanni and the Utah music scene, and we can't wait to see what the future holds for this talented artist.
<<EMBED>>