Dennis Allen anticipates returning as the New Orleans Saints' head coach for the 2023 season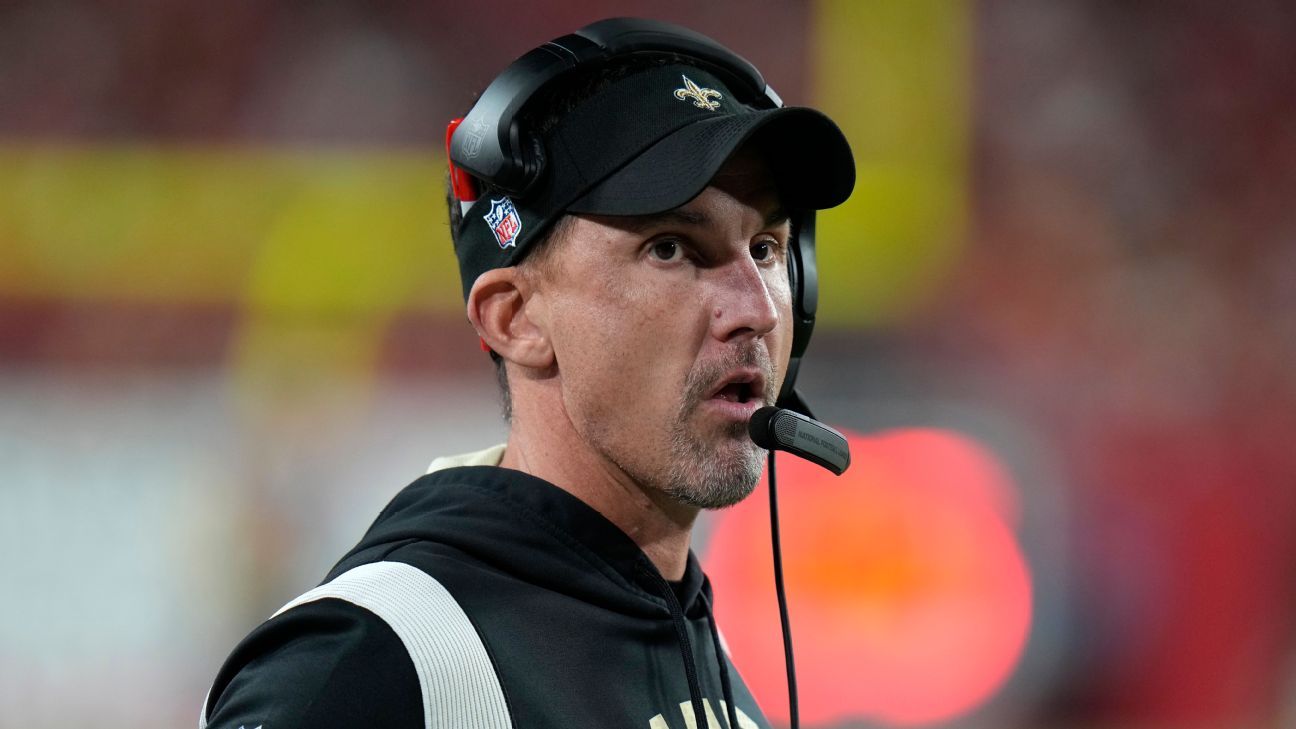 In 2023, Dennis Allen anticipates remaining the head coach of the New Orleans Saints.
Allen said he didn't need any assurances that he would keep his job after his first season, which was a 7-10 campaign. He cited conversations he had with general manager Mikey Loomis about moving into the offseason.
According to John Hendrix of Saints News, he said on Monday, "I don't think there's any need to discuss that further."
When asked if he feels confident he'll be the Saints coach moving forward, Allen replied: "That's the indication I've been given."
Under Allen's leadership, the Saints suffered their first losing season since 2016. Many Saints fans demanded that Allen be fired after a string of poor performances, badly managed games, and lackluster development.
But the top brass in New Orleans never really felt like they were going to change anything.
New Orleans finished the season by winning three of its final four games, despite losing to the Panthers on a last-minute field goal despite Carolina quarterback Sam Darnold throwing for 43 total yards on Sunday.
Michael Thomas (14 games), Jarvis Landry (eight games), Marshon Lattimore (11 games), and Marcus Maye (seven games) were among the Saints' injury-plagued roster members. This season, the Saints had the ninth-most players per game in the NFL, with 75 total.
At quarterback, the Saints head into the offseason with doubts. After taking over for Jameis Winston, Andy Dalton started 14 games and had a mixed season. Although Dalton was not the primary factor in the Saints' offensive problems, he is not a signal-caller who will raise all boats either. Dalton is expected to leave the team. Winston's contract is only good for one year.
Then there is Thomas's future, who has only appeared in three games over the past two seasons and may leave the team without a new contract.
Allen stated that no decisions had been made regarding Thomas, offensive coordinator Pete Carmichael, or any other staff member.
In their first season without Sean Payton, the Saints made moves in 2022 as if they believed they were close to a deep run in the playoffs. This includes trading a first-round pick in the 2023 draft (No. 10th overall) to advance in the draft from last year.
Allen reaffirmed that belief heading into the year 2023, noting that the club's current record of 7-10 is insufficient, but that it is close to a quick turnaround.
Allen has a 15-38 career record during his four years as the head coach of the Oakland Raiders and New Orleans.