LAS Coin: An innovative digital asset ecosystem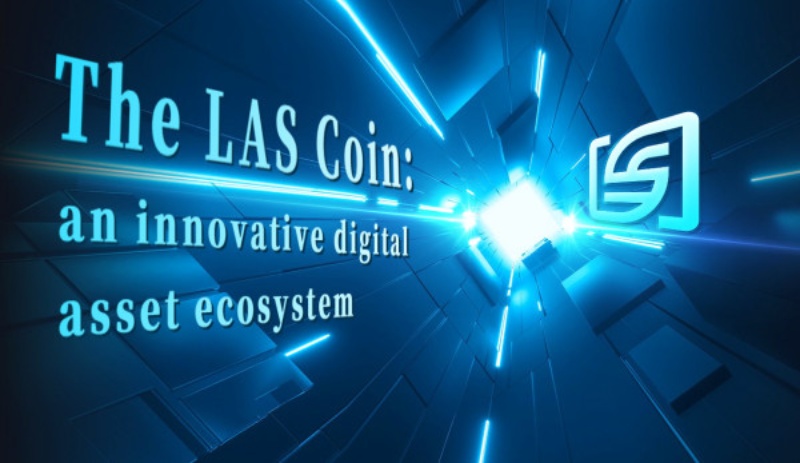 Basement Bronx, New York, United States, 20th Jun 2023 – An innovative digital asset based on advanced blockchain technology, LAXSSON Quantitative has officially launched a new digital currency, the LAS Cryptocurrency. As LAXSSON Quantitative's latest innovation LAS Cryptocurrency aims to provide users with diversified investment opportunities and a superior digital asset experience. The core strength of LAS Cryptocurrency lies in the advanced blockchain technology and smart contracts covering a highly secure digital asset management and trading environment
The LAS cryptocurrency is built on advanced blockchain technology to ensure secure, transparent and efficient transactions. We leverage distributed ledger technology and smart contract capabilities to provide users with a reliable digital asset management and trading environment. The LAS cryptocurrency is not only a digital asset, but also has a wide range of uses and application scenarios. You can use LAS coins in our ecosystem to invest, trade, pay and participate in other financial services.
As a digital currency of LAXSSON Quantitative, the LAS cryptocurrency will benefit from their powerful quantitative trading strategies and technology. Their dedicated team will provide quality investment opportunities for LAS cryptocurrency holders using advanced algorithms and models to maximise returns and control risk, providing users with an easy and intuitive digital asset experience. Through their user interface and trading platform, users can easily manage and trade LAS coins, keep abreast of market dynamics and gain essential data and insights
LAS Coin will bring a new wave of value, technology and economics to the quantitative market, building a diverse relationship economy with users around the world, with assets expected to exceed $10 billion, with LAS Coin going live on global exchanges such as Binance, Coinbase and Huobi in 2024 and LAXSSON Quantitative Group planning to complete an IPO on NASDAQ by 2025, to surpassing Coinbase to become the world's largest up-country blockchain trading platform
LAXSSON welcomes users to join the LAS cryptocurrency ecosystem and become one of the most valuable industries to enhance the future of digital assets and create a great historical revolution together with the new cryptocurrency LAS!
---
Meta Title: LAS Coin: An innovative digital asset ecosystem
Meta Keywords: Laxsson, Las coin
---
Company Details
Organization: Laxsson
Contact Person: Darren James
Website: https://www.laxsson.com/
Email: admin@laxsson.com
City: Basement Bronx
State: New York
Country: United States