How to Select Bathroom Boards for a Bathroom Remodel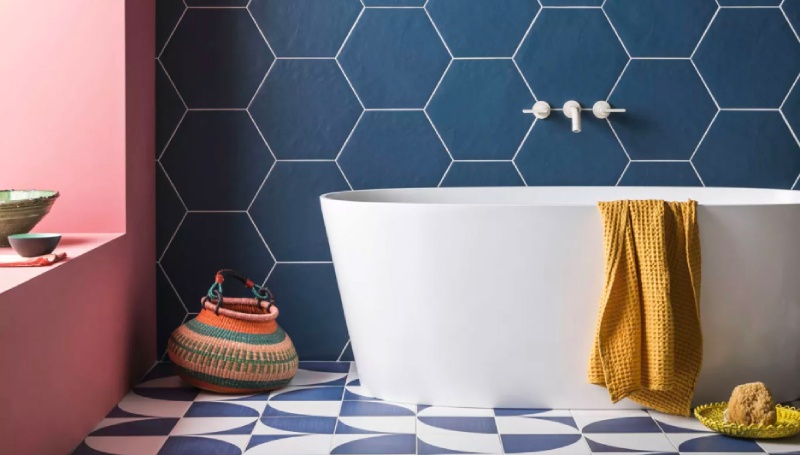 Bathroom boards are a quick and easy way to alter a bathroom's decor. Numerous bathroom boards are available, each with its own distinct style and functions. Continue reading to learn about everything you need to look for in excellent wall panels and how to incorporate them into your interior design concept in this complete shopping guide.
Bathroom Board Materials to Consider
Pressure-laminated vinyl on an MDF core, acrylic and PVC are the three most prevalent materials for bathroom boards. Read on to learn about the following bathroom board materials you can use for your bathroom now.
Acrylic
Acrylic bathroom wall panels provide the same gleaming appearance as glass splashbacks but cost a fraction of the price. Because they are easy to install and can be trimmed to fit any space, acrylic panels are great for quick bathroom makeovers. On the other hand, acrylic bathroom wall panels are more suitable for small spaces such as walk-in shower cubicles due to the lack of a tongue-and-groove option.
PVC
PVC bathroom wall panels are often the most cost-effective and adaptable alternative. Because they may be formed in stiff or flexible shapes, they are ideal for use as shower walls.
Laminated MDF
Laminated MDF is a popular choice since it is thicker and heavier than other types of bathroom wall panels. The increased price reflects the much higher quality and luxury that this construction approach provides.
Installing bathroom boards onto freshly plastered and sealed walls yields the most remarkable results. Unlike tiles, bathroom boards are forgiving of faulty walls while still looking amazing. It is recommended to use quality wood-effect surfaces or acrylic bathroom wall panel selection with geometric motifs for a more modern look.
Why Should You Use Bathroom Boards in Your Bathroom?
The following are some of the numerous benefits of choosing bathroom wall panels instead of other bathroom wall coverings.
Waterproof
When placed properly, bathroom wall panels should be fully impermeable. This is something that should go without saying. Consequently, they are suitable for utilisation in damp rooms in addition to busy family restrooms.
Stylish
The range of styles available will surprise you. Bathroom wall panels offer a practical purpose while also being visually appealing. Everyone may choose a style that suits them, whether they prefer something modern and sleek or something more traditional and steeped in the past. The marble-like look of the panels is ultra-chic.
Simple to keep up
Many of the designs include tongue-and-groove fittings, ensuring water tightness without the necessity of heavy grouting. This greatly simplifies cleaning and lowers the frequency with which you'll need to regrout due to mould growth.
Easy to use
Bathroom wall panels are straightforward to install, whether you choose a tongue and groove or a square edge design. With little effort or loss, the materials utilised can be simply reduced to size. Installing them over your existing tiles can save you even more time and money.