Krishan Kumar Srivastava : The Digital Marketing Hijacker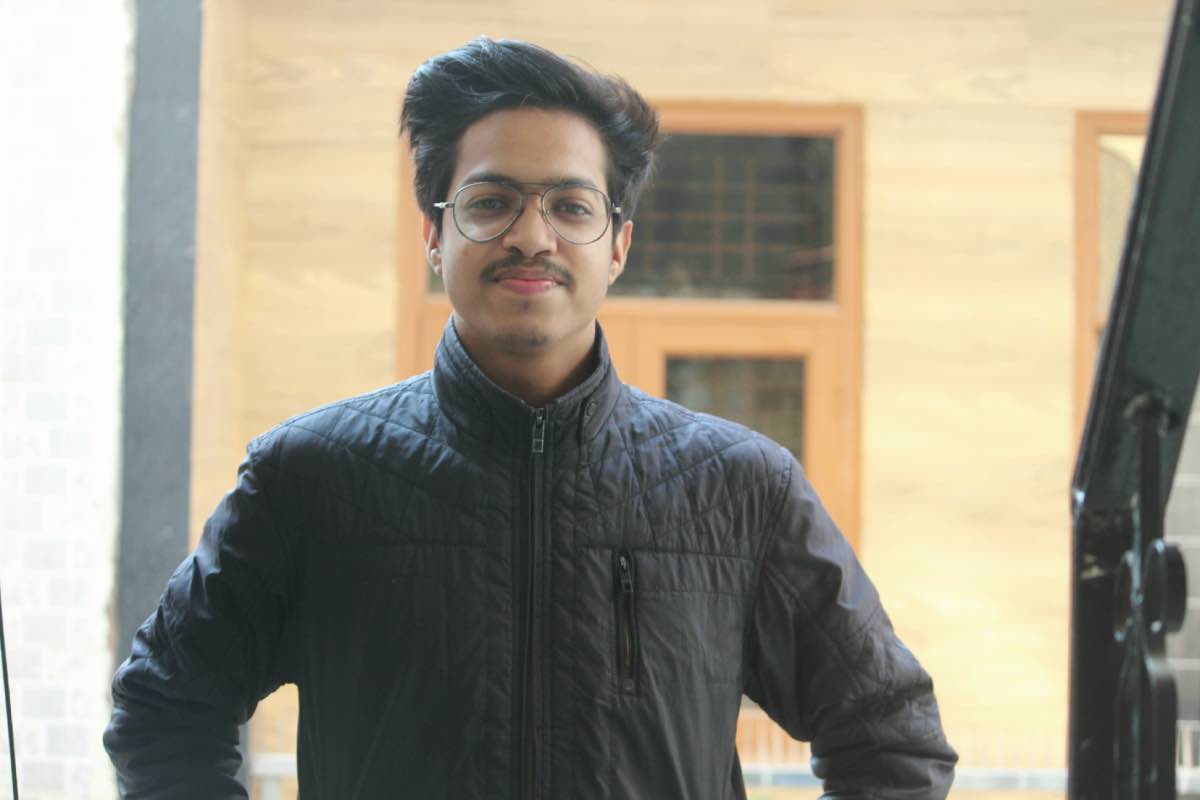 He is popularly known as Digital Marketing Hijacker. Krishan Kumar Srivastava is a young lad from New Delhi,India securing his company Dimagital Media with long term clients which is known for their client's satisfaction from all over the globe.
He uses his knowledge & experience for growth of various artists,musicians & Krishan Kumar Srivastava's team has worked with various startups,businesses to sustain & empower them as well as their growth with intelligent marketing. The company's tagline itself says "We help People grow,What's your Superpower?" . His clients advocates for his Digital Marketing skills & knowledge and one of them even said "Krishan under promises & Over Delivers which not only secured my faith in him but also got my long term partner for my music career."
Krishan Kumar Srivastava remarkably said that "In Digital marketing you have to get your hands dirty, there is no other way to even sustain in this ever changing ecosystem. If you believe that any latest ad hack can fetch you results then you'll be probably thrown out of this ecosystem today or someday". Upon asking we got to know that he has worked with various prominent artists & businesses across the globe and the experience of about half a decade has secured a position as Hijacker by testing out & working on result focused campaigns to get maximum ROI (Return on Investments) for his clients.This lad has made six figures income from his passion & his desires are far beyond from this. He is just 21,pursuing Computer Science Engineering from Delhi Technical Campus,IP University leading a team of more than 20 professionals & some fortunate interns who don't see this as just another desk job rather it's their passion.
With our analysis we have known that Digital Marketing is an ecosystem of more than 50 billion USD . It's not just another field where you can learn & apply the same techniques to every venture or vertical. This ecosystem changes rapidly and those who learn,adapt the changes are the one who stay & rule this ecosystem.
Leaving the thought of corporate job life,Krishan was into entrepreneurship from a very young age so he took the risk & he firmly believes that "It's totally false that good things come to those who wait,rather good things & life changing opportunities come to those who are ready for it.Krishan Kumar Srivastava started his career while he was in school from Social Media Marketing & Youtube marketing. He was keen to understand the algorithms that how things work in the backend of these Giant platforms & how can one be the master of it. He learnt a lot & mastered the skills after practising,split testing things and says this is the only way one could actually grow & can get the results that he/she desires.
Digital marketing hijacker,Krishan has some startups as well in the pipeline and from the Maven himself "Just don't get diverted from your goal,have a strong desire plus consistency & no one can stop you from achieving success". We at US Times Now admire his efforts and hope he procures all his goals.