Justice Mitchell the work & commitments you don't see.
Justice Mitchell is a 16 year old American boy who lives in Clayton, NC with his mother Katie Mitchell, father Simone Mitchell and his two older sisters Kailey Mitchell who will be attending Appalachian State University in Spring 2023 and Cali Mitchell who has multiple scholarship offers from different universities up and down the east coast with one offer from Northumbria University, England, College (International).
As of December 01st, 2022 Justice J. Mitchell stands at 6'5" weighing roughly 200lbs with a wingspan of 6'7". He plays basketball for AAU with teams in the past with Knightdale Hustle, Kings Of Clayton and currently with Garner Road. Justice was approached by other AAU teams such as TEAM CURRY, and the latest EYBL BOO WILLIAMS.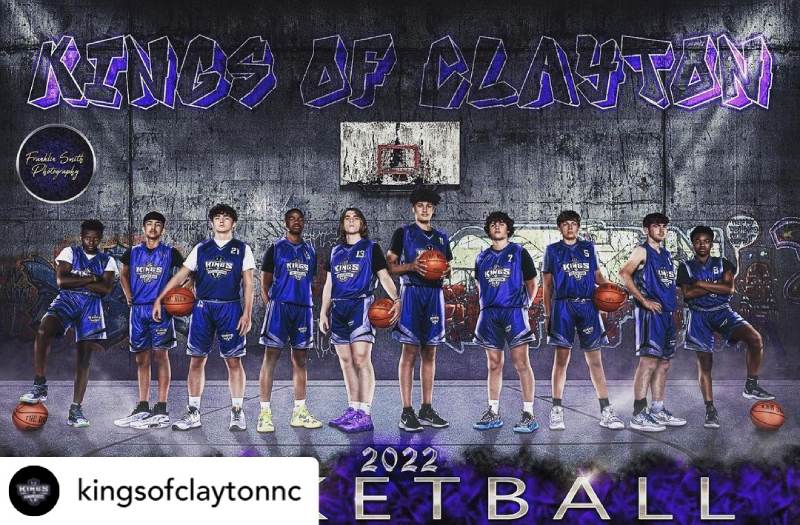 At the moment Justice works out with Coach Payne at the D.P.C. Baseball Academy located at 3901 E Garner Rd, Clayton, NC 27520 with his sister Cali Mitchell who plays soccer for Clayton HS as a LCD. Throughout the week Justice may have multiple workouts lined up 2-3 times a day including but not limited to plyometrics and aquatic training. Sometimes he may get an extra workout in with his father and utilize the home Dr. Dish.
Justice would like to further his education at an institution to gain his degree in Business Management. Justice would also like to continue playing basketball and hopefully enter the league or play professionally overseas.
Justice would like to thank everyone who supports him by coming to his games, liking and sharing his social media posts.