Monisha Mehta | The one who Relates Reality Through Reelity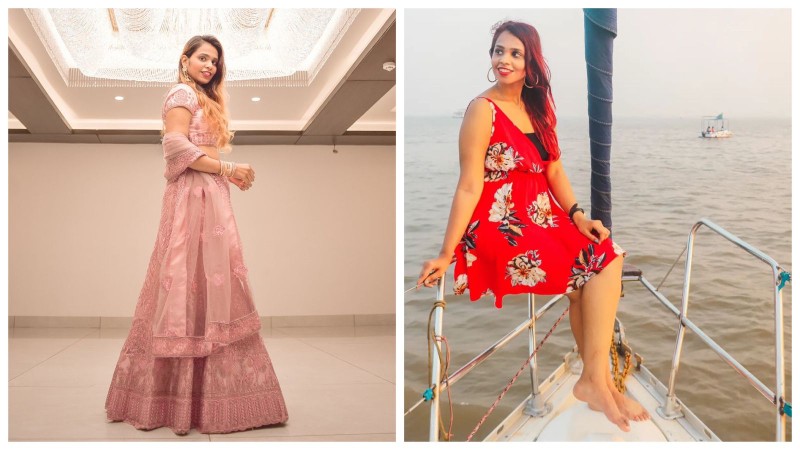 With more than 200,000 Instagram followers, Monisha Mehta is a well-known digital Content Creator who finds her niche in beauty, lifestyle, and fashion. By creating engaging content, she assists brands in increasing their visibility across social platforms. Over the years, she has worked with brands in the Makeup & Beauty industry like Loreal, Nivea, Thalgo Cosmetics, Faceshop, St. Botanica, Mamaearth, Renee, Colorbar, and many more. In one of her videos with Azafran Organics, she demonstrated how she prepares her skin before applying makeup by showcasing a skincare routine.
She personally uses the products for a week before providing her opinion on social media.
She handles every stage of producing digital content, from uniquely strategising to artistically delivering content and this is what keeps her audience engaged & keen in knowing more about her views.
The influencer promotes daily adherence to an excellent skin care routine and strongly suggests that Skincare has to be an integral component of each person's daily routine.
The idea of beauty is evolving every day. Its definition goes far beyond having perfect skin, gorgeous hair, or any other prejudiced notion of what it means to appear attractive.
"The audience expects no filters, 100% transparency, so being genuine has been my go-to strategy to establish a sincere rapport with them, whether it be in terms of beauty, lifestyle, or fashion, It is important to have genuine interactions & to relate your content with your audience is the key to flourish across social media" ,says Monisha Mehta.
The millennial generation of social media users is more connected, knowledgeable, and mindful of their desire for authenticity, which was previously only available in print and television advertisements. "Audience can choose wisely by seeing their favourite influencer use a good or a service." says Monisha Mehta . She puts great effort and makes sure to mention about the product features, USP's, and her personal opinion of any product that she talks about.
We hope that creators like Monisha Mehta keep inspiring millions across the world through her realness and authenticity.