Santana's world of Aesthetics founded by Santana Ramsey..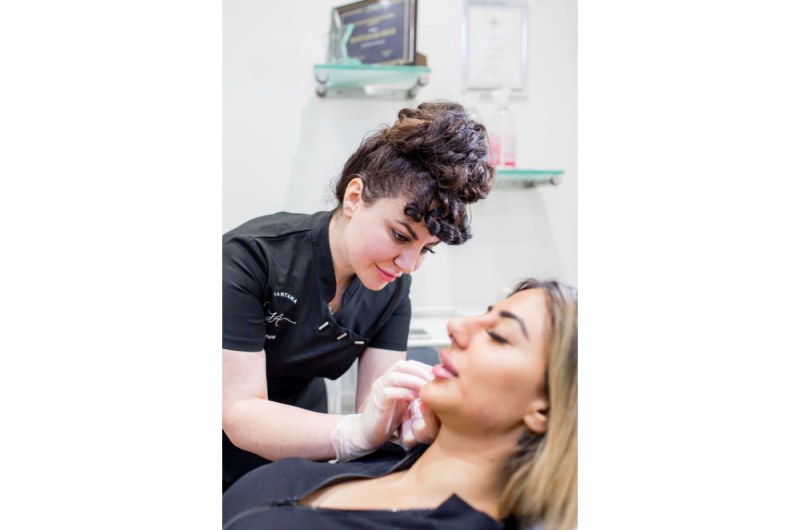 Santana Aesthetics which was founded by Santana Ramsey in 2019 is a company based in west London, Hayes and has been in practise for more than two years, although the company is still young that has not stopped Santana Aesthetics from achieving greatness and having many happy clients.
How the clinic came about:
Before the launch of the company the owner had a career in caring for the elderly and young adults with mental health, with years of experience caring for others it has become second nature for Santana Ramsey to be able to cater to people's needs. She has a natural talent in helping people.
She also has an Artistic background which helped her develop the key necessary skills of attention to detail.
With her experiences in her professional and personal life she decided to go into business for herself and really do what she is fully passionate about, and that is to help people feel and look beautiful.
Our speciality at Santana Aesthetics:
The most common or highly demanded service that we specialize in is non-surgical Rhinoplasty, we pride ourselves in performing the procedure with the upmost of care and duty to ensure all clients are happy and satisfied before they leave the premises.
Vision and direction of Santana Aesthetics:
The biggest and most important vision Santana Aesthetics has is to be number one practitioner in the whole of London.
We want to ensure this vision is kept and achieved by making sure all clients are fully satisfied and gain the confidence they are searching for when they come to us.
Awards and achievements so far:
Santana Aesthetics has achieved an award for 'Best Aesthetics practitioner in London' which was bestowed upon by British Aesthetics awards for 2020.
Future goal of Santana Aesthetics:
It is our goal here at Santana Aesthetics to ensure all clients feel and look as they envision themselves, to be the best possible version of themselves without having to do major surgery.
What we want the people to know:
Mostly all of the procedures are reversable so if a client is having second thoughts, it is easier to bring them back to the way they were before the procedure.
Procedures done here at Santana Aesthetics look so natural that others will not notice you had work done. We pride ourselves in our performance and we always ensure that every procedure is completed to our best abilities.
If you are considering getting some non-plastic surgery work done and would like a consultation do not hesitate to contact us here at Santana Aesthetics.
To conclude
Everyone deserves to look and feel beautiful, and it is highly important to come to a trusted practice like ours if you want to ensure your procedure is done professionally and safely.
When you come to us you will be taken care of, and our customer service is like no other that you will not want to go anywhere else for your upkeep and maintenance afterwards.
We take great pride in our work and are fully confident you will stay with us forever.
Reference
If you would like your consultation, contact us here on either Instagram: @santanaaesthetics
Mobile: 07512 325439
Make sure you ask for Santana and she will be more than happy to help you.