Intrapreneurial spirit drives success at Financer.com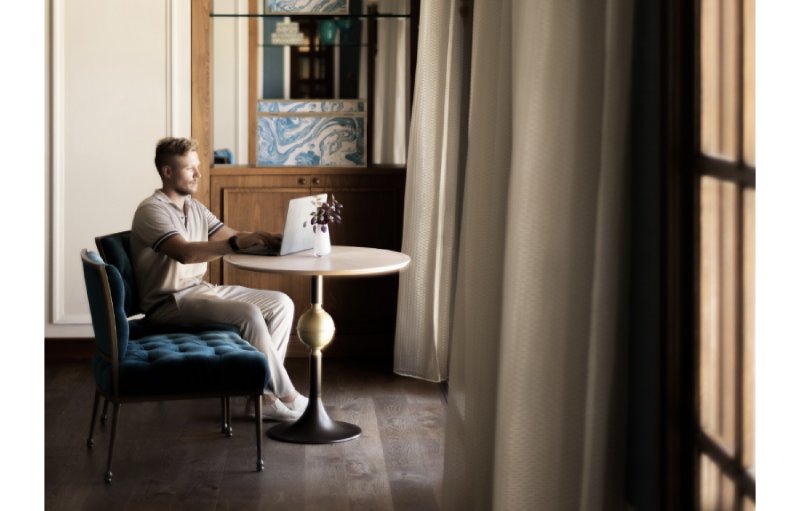 As the founder and CEO of a multimillion-dollar online business, Johannes Larsson has built his success on a unique management style – let the employees be their own boss.
The intrapreneurship model has been key to scaling his business, Financer.com, a comparison engine for personal finance that is now operating in 26 markets.
"When I first started hiring people for my business, I had a very traditional impression of what it took to be a good CEO. All you need is a good coffee machine to make employees happy and spend most of your time whipping people with over-the-shoulder management styles," he said.
Larsson said he viewed the 9-5 setup as obligatory and thought he needed to squeeze out as much as possible from every employee.
"Now, I'm doing the exact opposite," he said. "I give my team complete freedom, complete autonomy."
It is a model that rewards people for their performance, not their time. Financer.com employees are paid based on a set of different variables, including a profit-sharing model. Larsson said because the more than 50 employees at his company are effectively shareholders of the company, they are more likely to create value, rather than just working to spend their hours.
"I figured out from a young age, that if you pay people for their hours, they're going to be dragging out the hours. So, I wanted to fix this flaw and get rid of this perverse incentive from my team, and from there came up with a system which is primarily based on performance incentives," he said.
Larsson said the payment through the profit sharing is in the form of a monthly bonus, oftentimes equaling 75% of an employee's salary alone. Other bonuses are also available, on a milestone completion basis.
He noted that his employees are paid by the hour as well, and those hours are tied into a key performance indicator system set by the company. That allows executives to measure the value from each hour worked.
Larsson said implementing the intrapreneurial model was supported by a more narrowed hiring process from the beginning, where managers could assess candidates beyond their qualifications.
"We were more interested in finding people with the right mindset. Especially people with a strong growth mindset," he said. "Our reasoning behind this is that we don't care much for how much you know, but your ability to learn anything necessary to succeed."
Larsson's approach to cohesiveness within a globally remote company has proven successful, noting he often must force employees to go on vacation. He tries to lead by example, always paying attention to his physical and mental health. In fact, Larsson said he is known for his "super geeky" interest in his health, both mind and body, and seeks every opportunity he can to enjoy this favorite reset activity – surfing.
The lessons of empowerment, encouragement and attending to the levels of physical and mental energy were critical in building success for Larsson.
"The list of things I have done wrong in my business as I was learning could be made very long," he said. "But these are the things I have done extremely well."
Connect with Johannes Larsson on his website: https://johanneslarsson.com/.