Jenaya Lee: A Rising Star Illuminating the Modelling World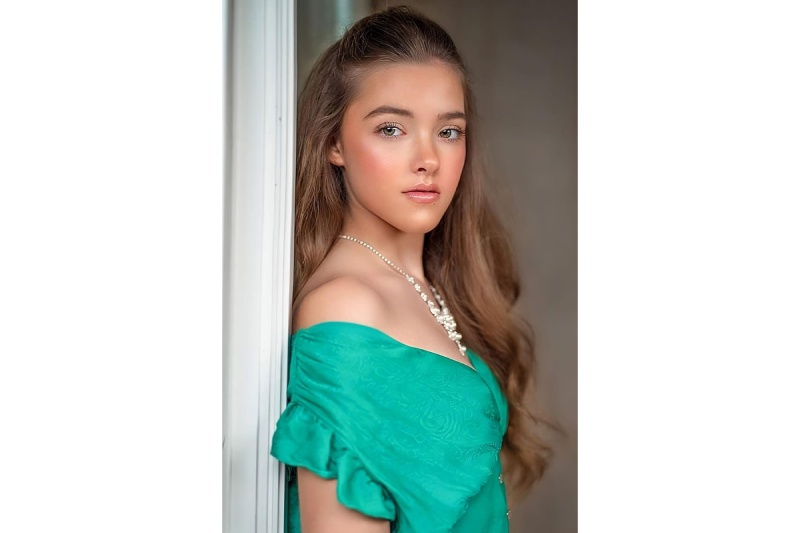 The world of fashion and modeling has always been a highly competitive industry, with countless aspiring models striving to make a name for themselves. However, there are a few exceptional individuals who manage to rise above the rest, capturing the attention and admiration of audiences worldwide. One such remarkable talent is 15-year-old international model Jenaya Lee, hailing from Switzerland. Known for her ethereal beauty and undeniable charisma, she has quickly become one of the most renowned young models in the world.
Jenaya Lee's journey in the modeling industry began at the tender age of three when she won a casting by Babybook magazine, surpassing over 2000 other children. Even at that young age, her talent and potential were evident, and she embarked on a path that would soon propel her to great heights. Since then, she has ceaselessly pursued her passion, participating in advertising campaigns, fashion shows, and photo shoots, showcasing her versatility and innate ability to captivate audiences.
To witness the sheer magnitude of Jenaya Lee's impact on the modeling world, one needs only to look at her staggering social media following. With over 221K followers and counting on her professional Instagram modeling @jenaya_model_official, her influence and reach extend far beyond her physical presence. Fans and admirers from all corners of the globe eagerly await updates on her latest ventures, embracing her as an inspiration and role model for aspiring young models.
In the past two years alone, Jenaya Lee has achieved remarkable milestones that even seasoned models aspire to accomplish. She has graced the runways of prestigious fashion weeks in London, Paris, Milan, and New York, showcasing the creations of renowned designers and solidifying her status as a force to be reckoned with in the industry. Her talent and dedication have garnered her international acclaim, leading to her being recognized by prominent magazines as one of the most beautiful little girls in the world.
Adding to her already impressive accolades, Jenaya Lee holds two Guinness World Record titles in modeling, earned during her participation in events held in Madrid. These records serve as a testament to her exceptional talent and unwavering comodelingto her craft, setting her apart from her peers and establishing her as a true trailblazer.
Jenaya Lee's beauty and grace extend far beyond her physical appearance. Her passion for her work and her dedication to continuously pushing her boundaries serve as an inspiration to young individuals worldwide. Despite her incredible success at such a young age, she remains grounded and focused on the path ahead, knowing that she has so much more to achieve.
Recognized by Top City Kids magazine as one of the Top 50 most beautiful kids worldwide, Jenaya Lee's influence shows no signs of waning. With each passing day, her star continues to rise, leaving an indelible mark on the fashion industry and captivating the hearts of countless admirers. And this year Jenaya is a semi-finalist in the European modeling contest TOP MODEL EUROPE and was chosen for her modeling skills between 25000 people.
To keep up with Jenaya Lee's exciting journey and witness the blossoming of true talent, follow her on Instagram @jenaya_model_official. Through her posts and updates, she shares her experiences, insights, and behind-the-scenes glimpses into the life of a young international model on the cusp of greatness. As Jenaya Lee continues to imprint her name worldwide, her remarkable achievements at such a young age pave the way for a future filled with even greater accomplishments. With her talent, poise, and unwavering determination, she is undoubtedly a force to be reckoned with in the world of modeling, leaving an everlasting impact wherever her path may lead.