Interesting Ideas for Celebrating a Birthday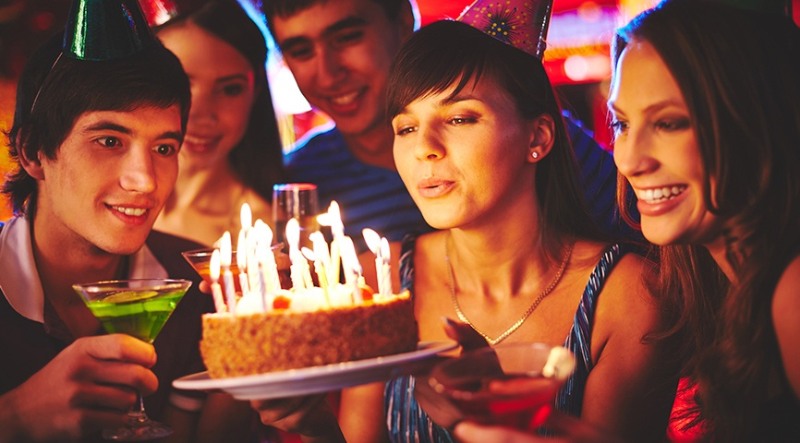 Every year, people face a serious question — how to celebrate a birthday. This holiday accompanies us from the first day of life, but at first, it is organized by the parents, and then this responsibility is shifted to us. How to make this day unforgettable? We are happy to share some interesting ideas with you.
For creative celebration ideas to make sense, your event should be attended by as many of your relatives and friends as possible. To entice them, you can use free invitation templates from VistaCreate. The bright design of the templates will attract the attention of your friends, and they will definitely be interested in visiting your celebration.
Costume party
The classic version of a birthday celebration is a costume party. The beauty of this option is that you can pick up many ideas that any guest will enjoy. For example, you can hold a Hawaiian, pirate, or rainbow party. You can use your favorite series, such as "Game of Thrones," as the theme of the evening or make an Oscar-themed party.
Quest
Another fascinating option for holding a holiday is to arrange a real quest for yourself and your guests. You can not bother to prepare, but simply choose one of the quests that are currently going on in your city. Or you can create something unique and conduct a quest right at home or in a restaurant. Then you have to write a script and prepare a real adventure, but the effort will definitely pay off in the form of positive emotions.
A picnic outdoors
True extreme lovers can spend this day outdoors, and the celebration options will depend on the time of year. Those born in summer are more fortunate — you can have a picnic in the forest, a trip to a river or lake, or a trip to the mountains. Winter birthdays are less fortunate, but you can rent a cabin in the woods and enjoy a lot of skiing. And in the evening, you can sit by the fire or fireplace for a cozy conversation with your loved ones.
Photoshoot
A great way to combine business with pleasure is to celebrate a birthday with a photo shoot. All you need to do is to arrange with the photographer for the whole day and invite guests. You can prepare a bunch of outfits and arrange a themed photo session, a nature photo shoot, or a daring image. This day will remain not only in the memories but also in hundreds of funny photos with friends and family!
A dream come true
Once a year, you can arrange a real holiday for yourself and do something you could only dream of. For example, go skydiving, go to a dolphinarium, visit a creative workshop, have a day of shopping, or ride horses. Everyone has dreams, so it's better for the birthday person to know what to do on this day to make their dream come true!